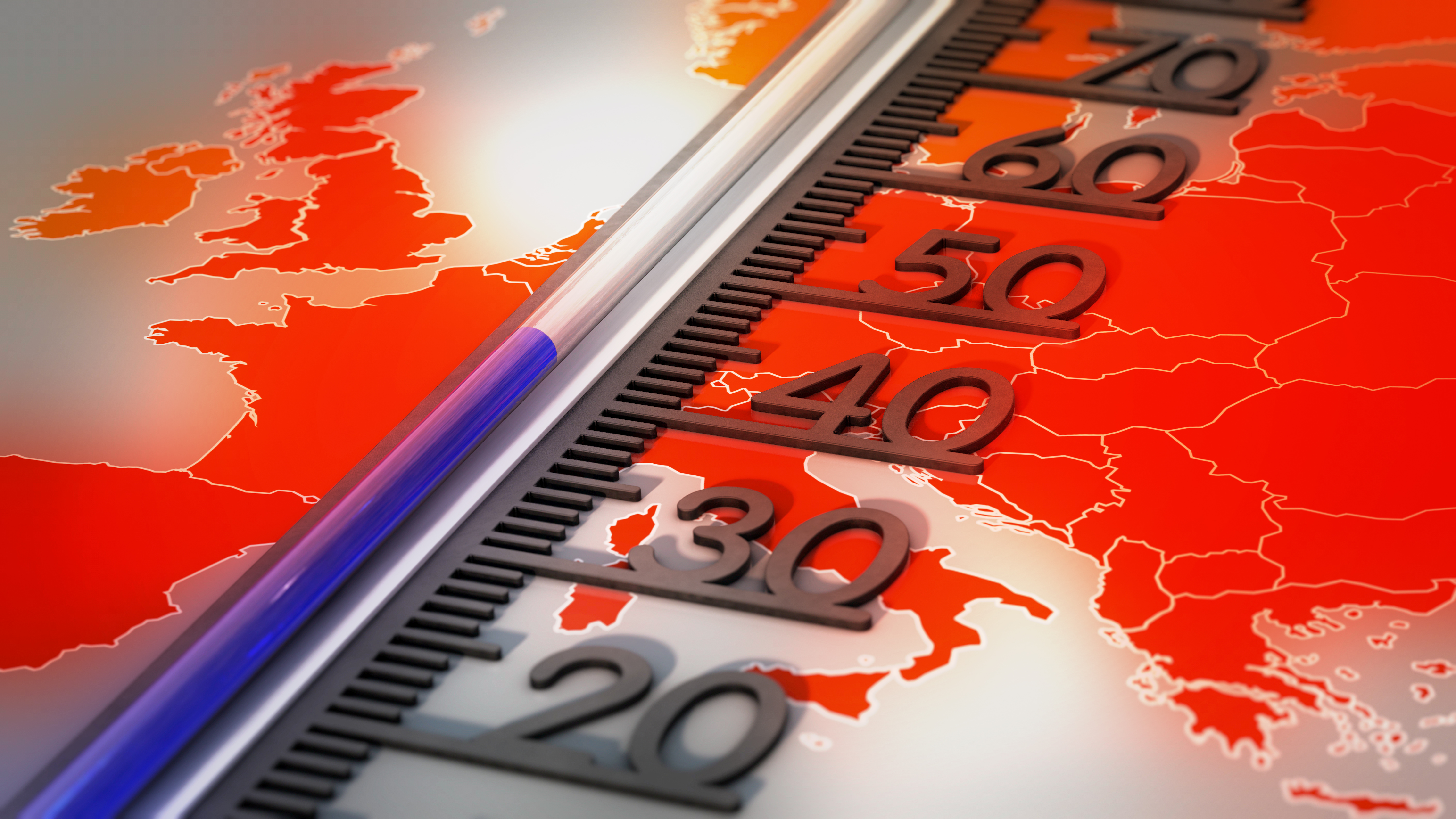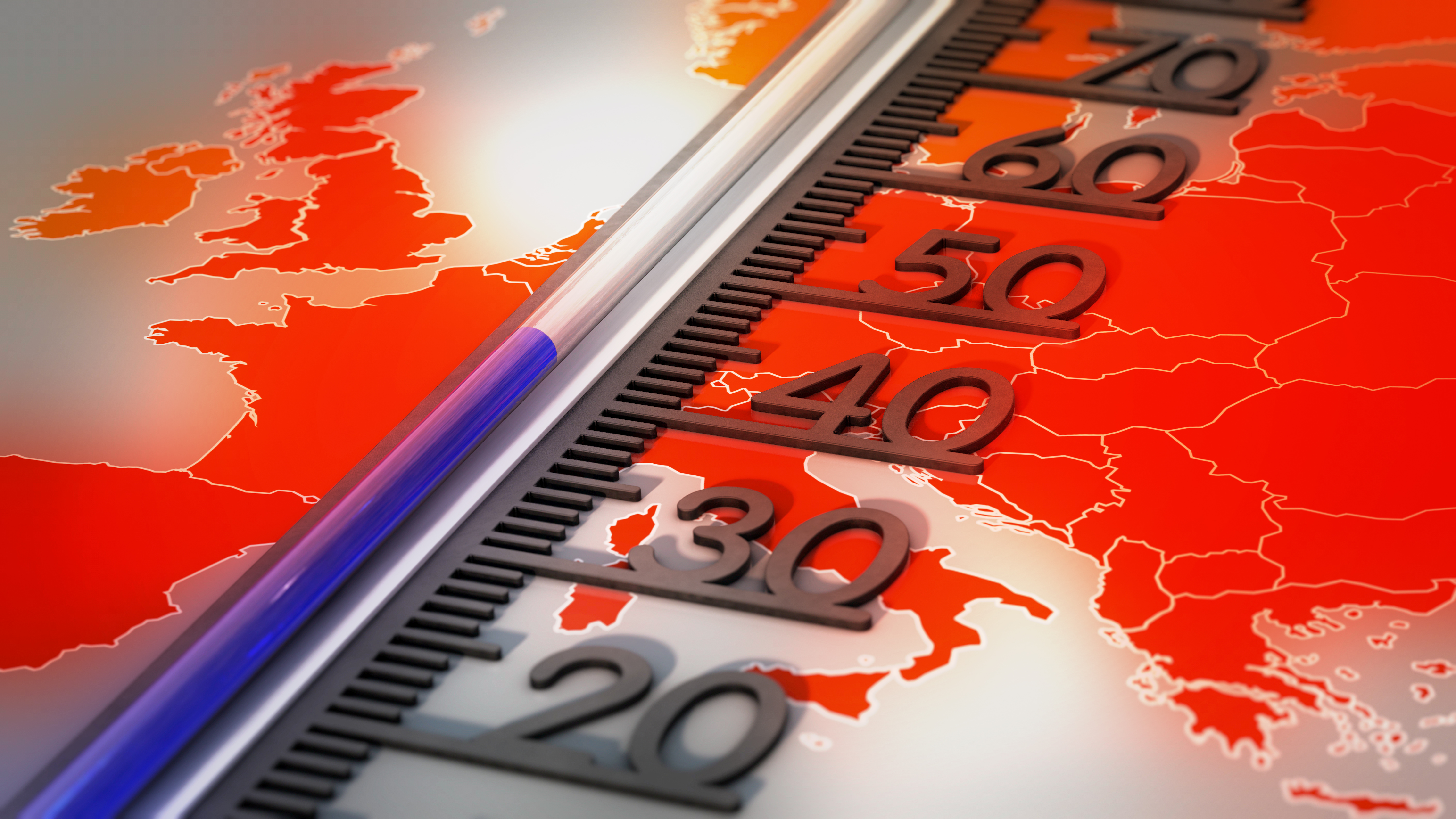 2022: A record-breaking year
Summer 2022 saw the UK breach 40 ºC for the first time. It was a landmark moment for the UK climate, breaking the previous record of 38.7 ºC set in 2019 by 1.5 ºC, as the effects of human-induced climate change make a clear and meaningful impact on the weather we're experiencing in the UK.
It was truly an unprecedented time for UK weather, but it was also a record-breaking period for the UK's meteorologists themselves. Although the weather and meteorologists can sometimes be the butt of light-hearted jokes in the UK, the record-breaking weather – which obviously takes huge amounts of skill to predict – was well-forecasted, warned for and communicated by meteorologists, allowing industry, business and healthcare to take steps to mitigate impacts. I am immensely proud and honoured to lead world-leading experts, and whilst there is a sense of achievement in forecasting this event, there was much reflection on this landmark temperature and an empty feeling as without climate change this type of event would have been nearly impossible.
While the weather was breaking records, we at the Met Office were breaking records of our own. We issued our longest-range Amber warning ever, with a lead time of six days ahead of July's heat. We also issued our longest-range Red warning as part of the event as the certainty of extreme impacts increased.
⚠️⚠️Amber Weather Warning issued⚠️⚠️

This rare Extreme Heat warning covers much of England and parts of Wales 📈

Exceptionally high temperatures are possible from Sunday, lasting into early next week #heatwave 🌡️

Latest info 👉 https://t.co/QwDLMfRBfs

Stay #WeatherAware⚠️ pic.twitter.com/Ahe0nxK4aU

— Met Office (@metoffice) July 11, 2022
It takes a certain amount of skill, ability and ultimately confidence in your own abilities to warn for impactful weather at such range, but, with improving meteorological science and a community of professional meteorologists across the UK helping to push the boundaries in meteorology, this summer's weather – while sadly impactful for much of the UK – was forecasted with accuracy, warned for in as much notice as possible and communicated, from meteorologists across the UK, with calm precision.
Alongside accuracy our meteorologists play a key role in how we communicate the message and likely impacts. We are making huge strides on social science and we have just appointed our first socio-meteorologist to ensure our messaging continues to ensure people act on our warnings. As we see more warning due to extreme weather, we know we will have to adapt so people don't become fatigued. For the July 2022 heatwave, 98% were aware of the warnings, breaking a previous record of 91%. We also saw footfall on London transport down by 35%, a reduction in calls to 999, and excess deaths were down on previous heatwaves.
Such is the constantly evolving nature of meteorology, the Met Office almost encountered a unique issue when warning for the extreme heat six days in advance, in that the system we used didn't have the ability to do it any further in advance. A refreshingly nice problem to face and a demonstration of improving capability and the need for supporting structures to develop at the same rate as the science.
As I approach two years in post at the Met Office, it's important to recognise some of the impactful weather we've had in a short period of time. After a summer of heat and subsequent drought for many regions of the UK, it would be easy to forget about the impacts of the week of three storms we had in February 2022.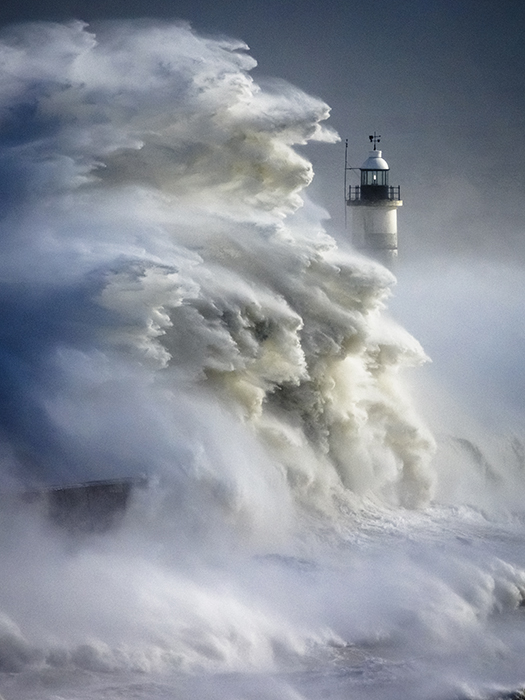 Dudley, Eunice and Franklin all impacted the UK in a seven-day period. This period of severe weather was signalled by meteorologists well in advance and would have undoubtedly saved lives. As certainty increased, the longest-range Amber wind warning ever issued by the Met Office was sent out for Storm Eunice. The resulting storm produced the highest gust recorded in England of 122 mph at the Needles on the Isle of Wight.
Of course, there's never room for complacency with meteorology and as the old adage goes, 'you're only as good as your last forecast'; but it's important for meteorologists everywhere, after a year of unprecedented weather, to take time to reflect on the impact of their work. Your role in society is going to be amplified as we deal with more extreme weather and we continue to get more consistent and accurate forecasts to customers, government, industry and citizens to help them make the decisions to stay safe and thrive.
About the Author

Simon Brown is the Services Director at the Met Office.