by Kirsty McCabe, FRMetS
2021 has been a rather challenging year, what with the pandemic and the increasing impacts of climate change. This year we've seen extreme weather events around the globe and numerous weather records broken. Just the other week, a series of violent and deadly tornadoes affected several US states, an unusal occurence for December, especially at night.
In August, it rained, rather than snowed, for the first time on record at the peak of the Greenland ice sheet. Unsurprisingly, climate and environment have dominated the top Google searches of the year, with "is climate change caused by humans" a breakout search in the UK. From major cities to tropical islands, the world searched "impact of climate change" more than ever this year, with Fiji searching the most.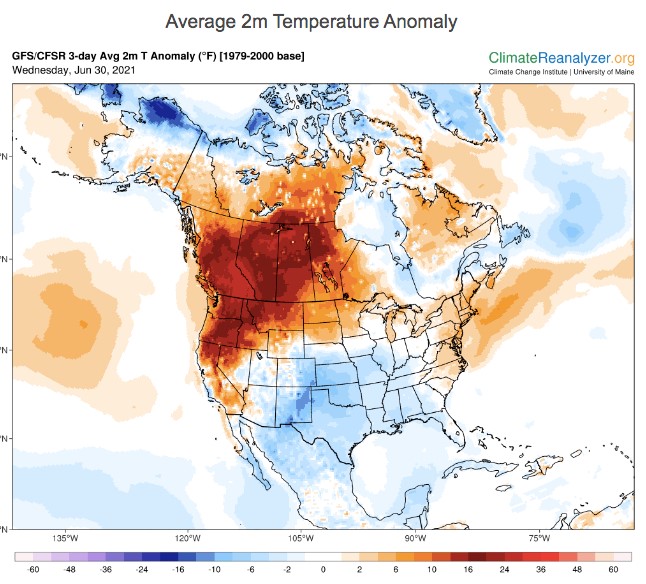 In July 2021, "fire" and "flood" were breakout searches at the same time worldwide. That was when a heatwave in much of Western North America pushed temperatures to nearly 50 ºC in British Columbia, Canada. Meanwhile Death Valley in California reached 54.4 ºC. Many parts of the Mediterranean also experienced record temperatures in 2021, with a new European maximum of 48.8 ºC set in Sicily. The scorching heat was often accompanied by devastating wildfires.
Flooding also dominated the news. Back in January 2021, Storm Christoph brought "one of the wettest three-day periods on record" for north Wales and northwest England, according to the Met Office.
Months' worth of rainfall fell in the space of hours in China, and parts of Europe also saw catastrophic flooding this year. But sub-tropical South America struggled with a second successive year of drought.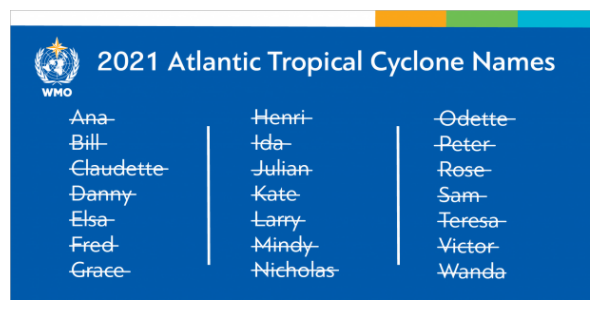 Meanwhile, the Atlantic hurricane season 2021 has been so active that it has exhausted the regular list of storm names for the second consecutive year. The World Meteorological Organization will now use a new list of supplemental names for any forthcoming tropical cyclones in the basin.
The climate talks at COP26 in Glasgow will hopefully fulfil the promises of the Paris Agreement and keep global warming below 1.5 degrees.
While I'm not sure weather extremes deserve awards, they are interesting. So as the year draws to a close, here are 2021's coldest, snowiest, warmest, sunniest, wettest and windiest spots in the UK (so far, as there are still a few days left!).
Storm Darcy brought a week of severe winter weather in February, and a bitterly cold easterly airflow, leading to the coldest and snowiest days.
Coldest: -23 ºC at Braemar, Aberdeenshire, on the 11th February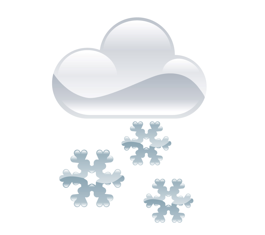 Snowiest: 38cm snow depth at Aboyne, Aberdeenshire, 10th February
As southern Europe sweltered under a heat dome, things peaked in the low thirties here in the UK.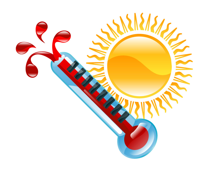 Warmest: 32.3 ºC at Heathrow, Greater London, on the 20th July
  Sunniest: 15.9 hours of sunshine was recorded at three locations during 2021: Stornoway, Outer Hebrides, on the 30th May; Morecambe, Lancashire, on the 31st May; and Dyce in Aberdeenshire on the 5th June
 Wettest: Storm Christoph brought flooding in January, but the wettest 24 hours brought 222.6 mm of rain to Honister Pass, Cumbria, in the 24 hours ending at 0900 on the 28th October
  Windiest: 86 knots (98 mph) wind gust at Needles, Isle of Wight, on 13th March. Close behind, Storm Arwen brought a wind gust of 85 knots (98 mph) to Brizlee Wood, Northumberland on the night of 26th November
Whatever 2022 brings, you can be sure we'll talk about it here at MetMatters.