Heatwaves: how unusual is it to get high temperatures in June?
by Kirsty McCabe, FRMetS
The heat is on, and it's surprisingly warm across much of the UK for this early in the summer. So how unusual it is to get June temperatures into the 30s and why is hot weather so dangerous?
The UK's hottest June day on record is 28th June 1976 with 35.6 °C at Southampton Mayflower Park. Maximum temperatures of 33 °C or more in June have occurred on less than 1 per cent of June days since 1961, with 34 °C or more registered just 5 times in June since 1961, mainly in the exceptional heat of late June 1976.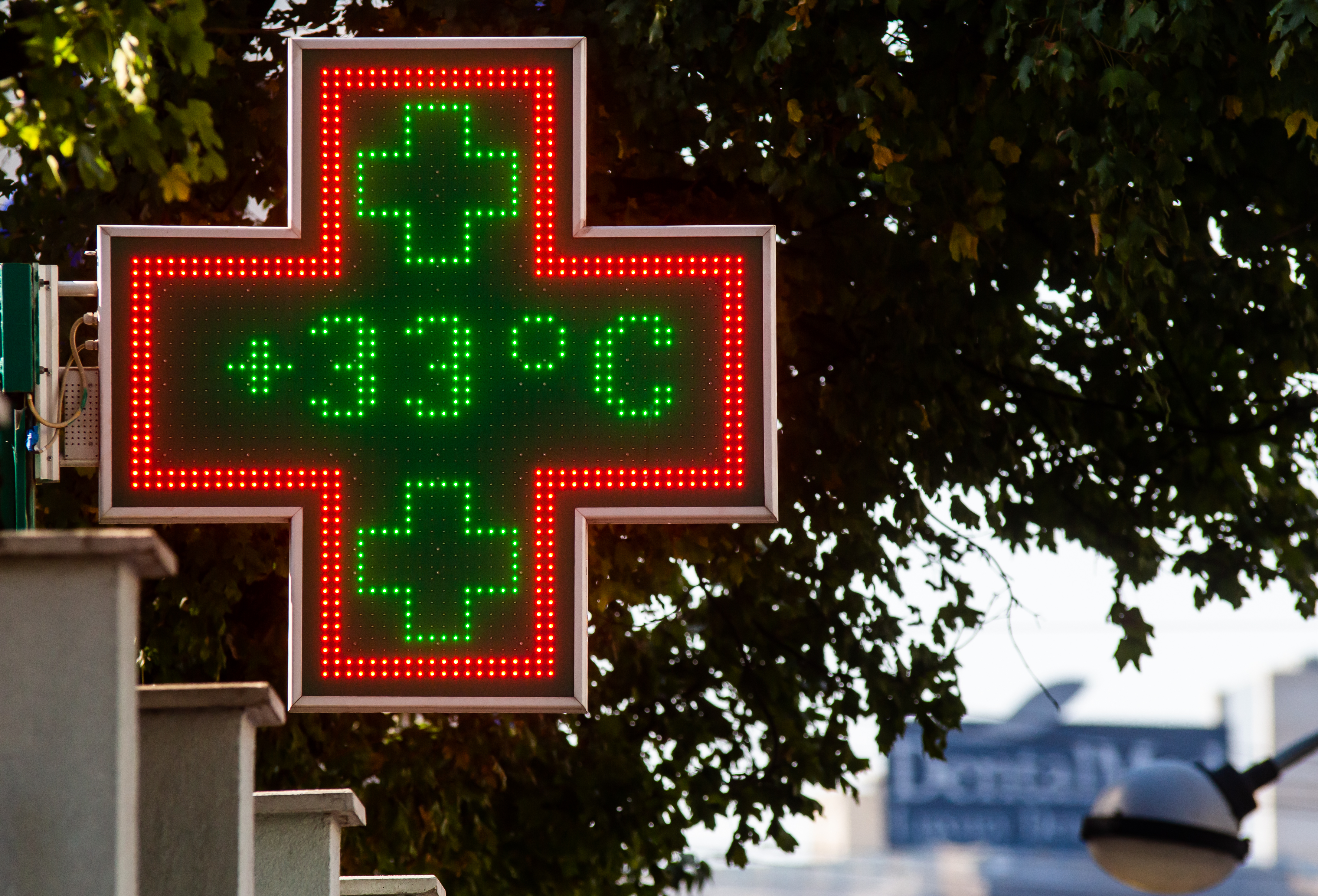 So reaching 33 °C or higher in June is really quite unusual for England and Wales, especially early in the month (and it has never happened in Scotland or Northern Ireland, where the maximum temperature records are 32.9 °C and 31.3 °C respectively). We didn't see temperatures above 33 °C at all during 2021, the warmest it got was 32.2 °C at Heathrow on 20th July 2021. Getting a 33 in June hasn't happened since 25th June 2020. The UK did reach 33 in June in 2017, 2018, 2019 and 2020, but all of them were after the 20th of the month.
As for 34 °C, the last time that was reached in June was in 2019 at Heathrow and Northolt on 29th June. In 2017, 34.5 °C was reached at Heathrow on 21st June. And during the 1976 heatwave, 34 °C or more was recorded at multiple sites on 3 consecutive days (26th to 28th June).
When it comes to earlier in the month, the UK has only reached 33 °C before the 20th of June on a handful of occasions, and 34 °C has only been seen before 20th June once, on 3rd June 1947. 
Of course, while the thought of hot summer days gets everyone excited, the reality is not so great. According to Public Health England (PHE), temperatures above 25 °C are increasingly associated with excess summer deaths. Especially when an uncomfortably hot and humid spell of weather lasts for several days or even weeks.
Heatwave thresholds
So when does hot weather become a heatwave? In the UK, the Met Office has defined a heatwave temperature threshold for each county – if the daily maximum temperature meets or exceeds this value for at least three consecutive days, it is classed as a heatwave.
The figure above shows the threshold values for each county, ranging from 25 °C to 28 °C (updated in 2022 when the reference climate period changed).
The heatwaves that took place during summer 2019 resulted in almost 900 extra deaths across England. And during the heatwaves of summer 2020, there were 2,256 excess deaths across the country, the highest since records began.
Other research into heatwaves has demonstrated the role of high night-time temperatures and how several days of exposure increases the probability of death, particularly for the elderly or very young.
Heat exhaustion and heatstroke are well known heat-related illnesses, but others include heat cramps, heat rash, heat oedema (swelling) and heat syncope (fainting or dizziness).
Heat doesn't just affect our health, it can also play havoc with our infrastructure, stretching our critical services such as water and power supplies as well as transport networks. Heat is also associated with a rise in water-safety incidents and wildfires.
Hotter future
We all know that temperatures are going up and heatwaves are growing more intense and more frequent, and they're lasting longer. In 2021, a study published in Nature found that more than one-third of heat-related deaths worldwide are directly connected to human-induced climate change. Climate change projections suggest that it is only a matter of time until temperatures of 40 °C become relatively commonplace in the UK.