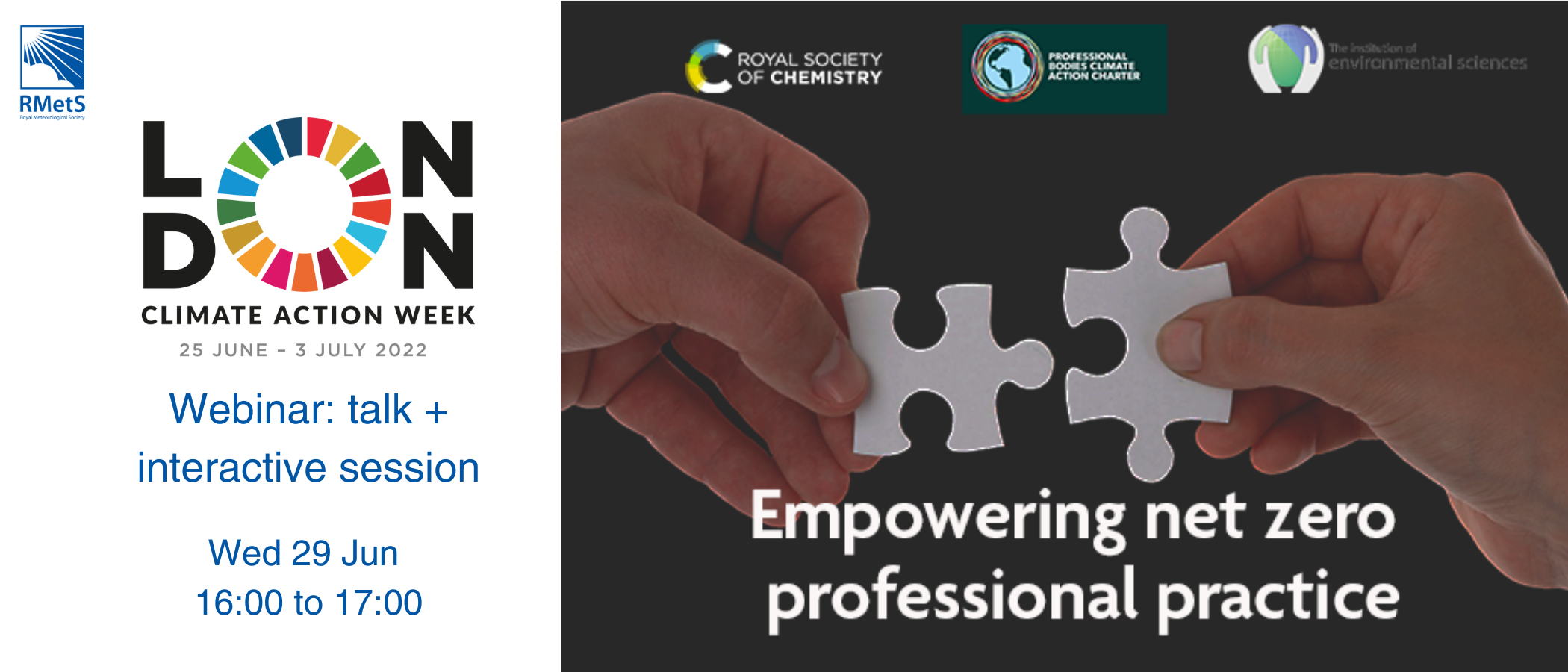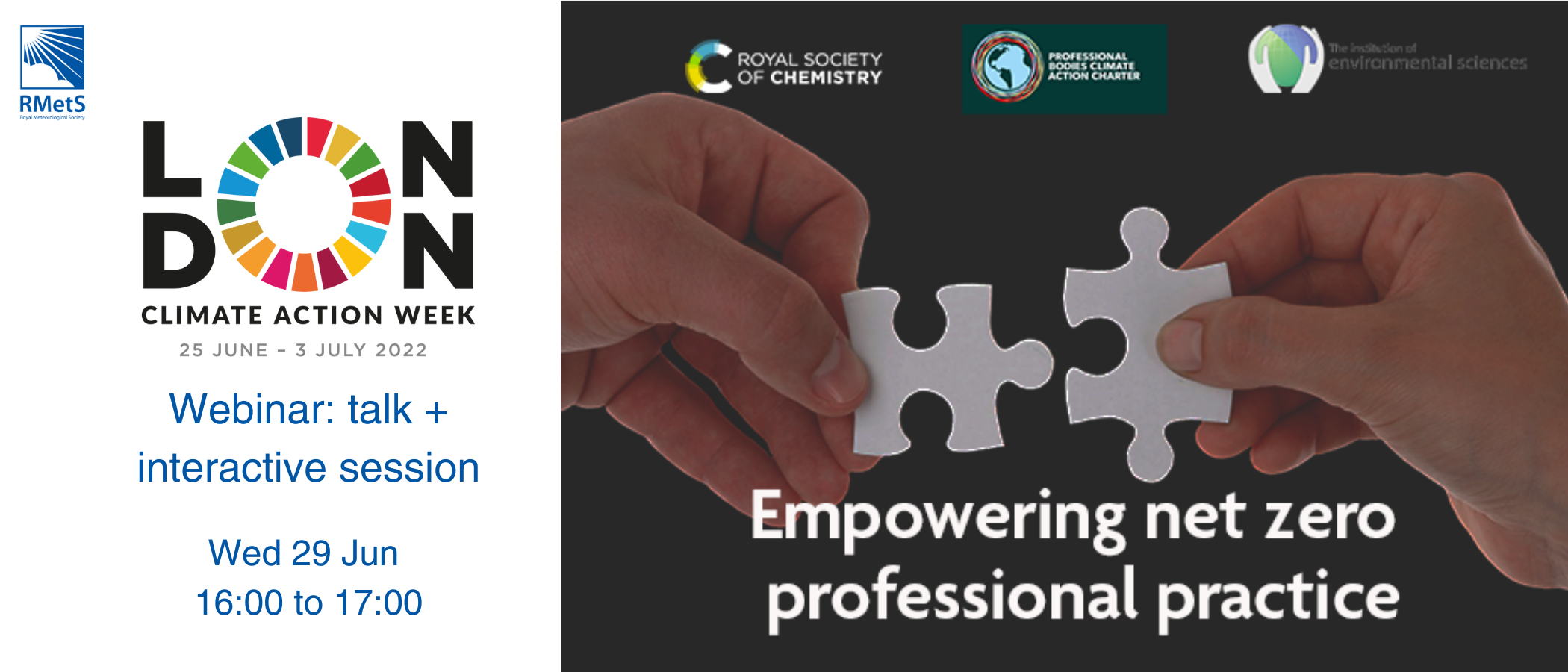 Empowering Net Zero Professional Practice
During London Climate Action week, we will be joining with some of our colleagues from the Professional Bodies Climate Action Charter to deliver an event looking at net zero practices.
The transition to a net zero future will require transformative change across all parts of society and the economy. Professionals will be at the forefront of this, and it is essential they have the skills and knowledge to drive change in their respective sectors. Transformative change relies upon systems thinking, which hinges on the ability to communicate and collaborate across sectors. Each holds a piece of the puzzle for a net zero future, but we must bring these all together so that we can make these ambitions a reality.

Collaboration is the ethos of the Professional Bodies Climate Action Charter, which is why we are joining forces to take part in the very first event tackling one of the key objectives of the Charter: to empower and support our members to drive sustainable growth.

Speakers from the staff and membership of the Royal Meteorological Society (RMetS), Institution of Environmental Sciences (IES), Royal Society of Chemistry (RSC), and Institute of Environmental Management (IEMA) will illustrate how professional bodies are working to understand their members' needs better and share effective actions. Discussions and networking will identify areas of overlap between the professions and further collaboration opportunities.

The event is taking place online, with limited spaces for members to attend in person at the Royal Society Chemistry building in London. If you are an RMetS member and wish to attend in person, please contact broderickj@rsc.org

If you wish to watch the broadcast via Zoom Webinar, please register using the link button below.

Date: Wed 29 June 4 – 5 pm