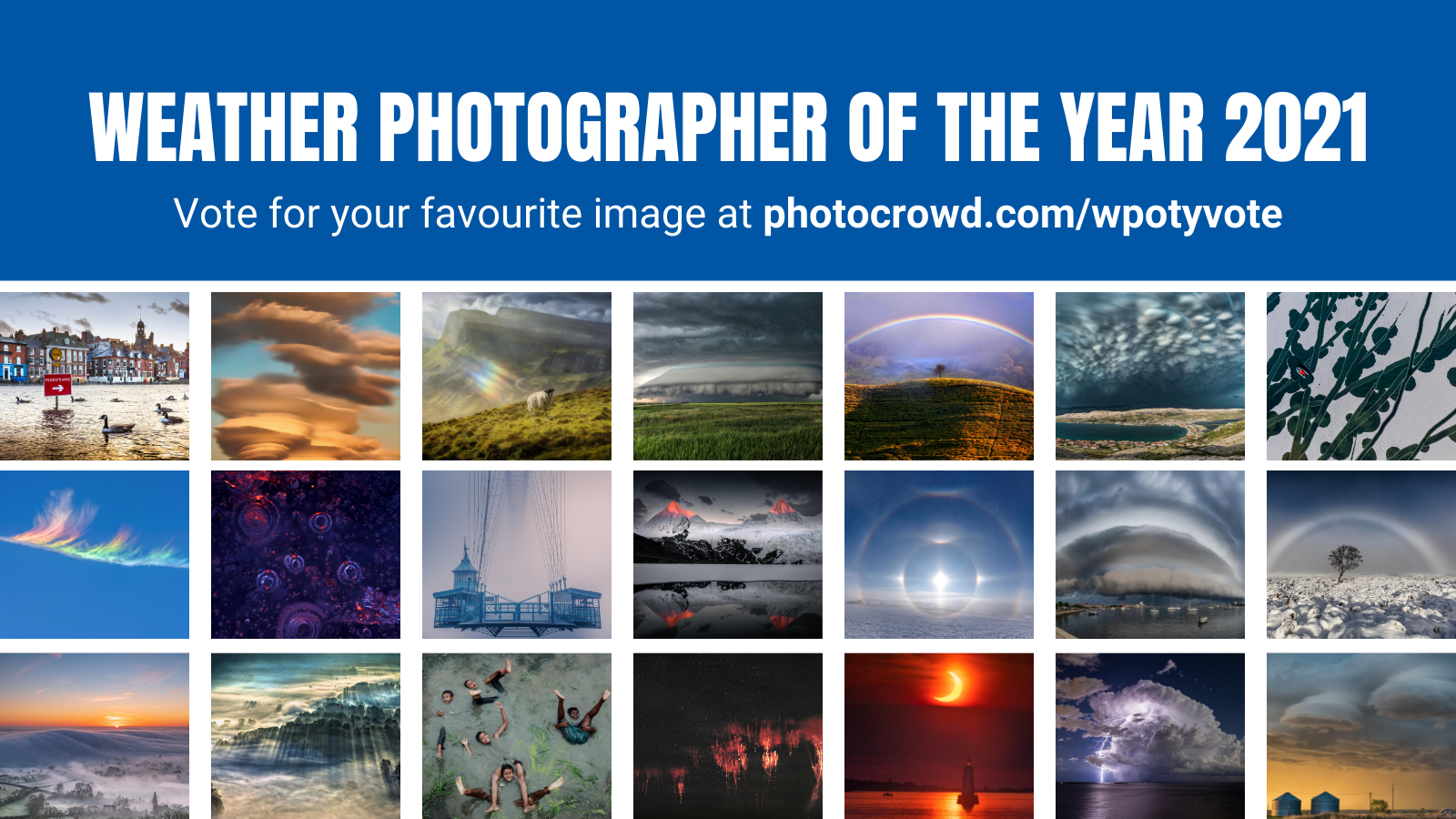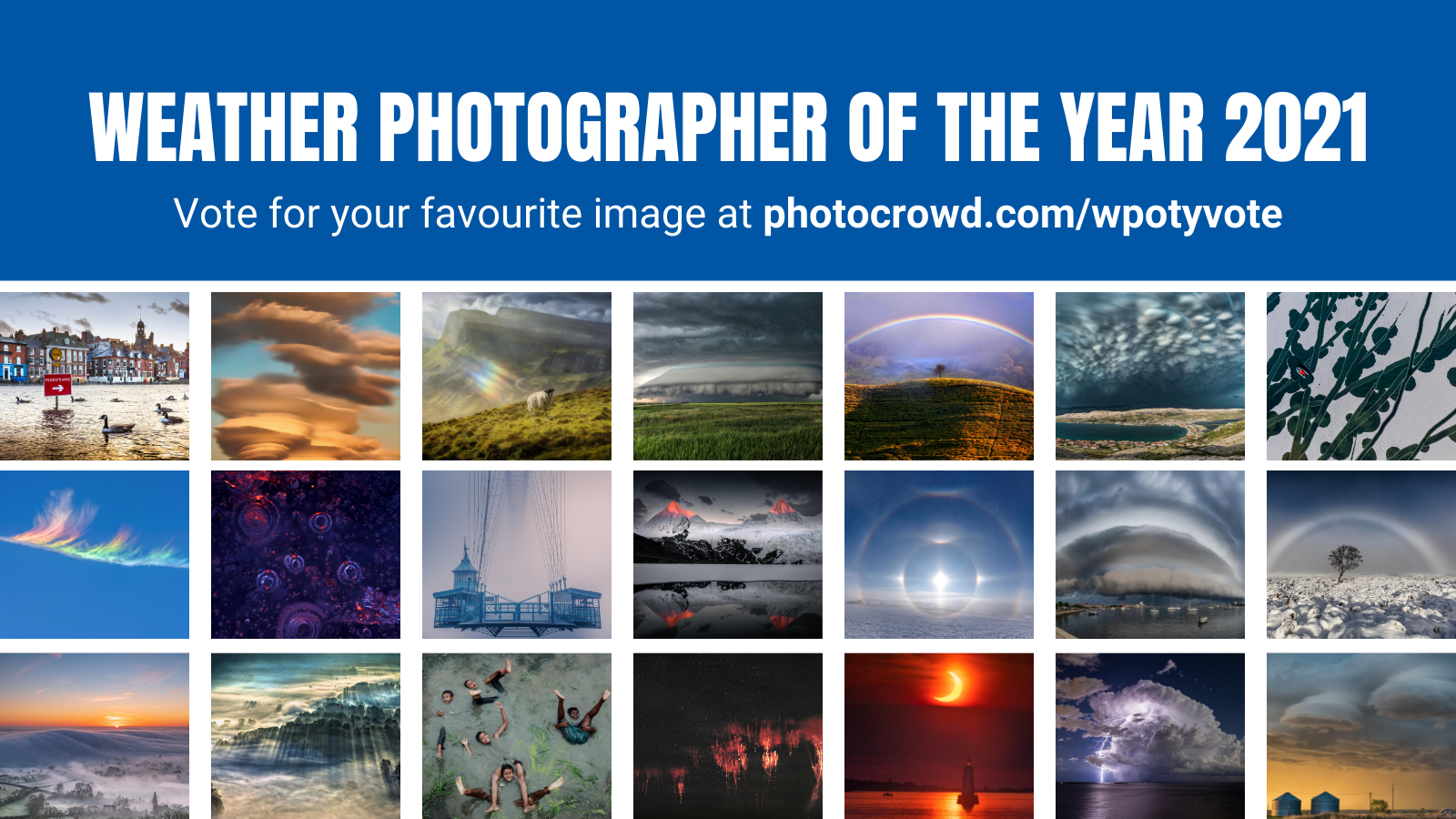 Weather Photographer of the Year
Which one is your favourite? With one week left to have your say, the Royal Meteorological Society (RMetS), in association with AccuWeather, is calling on the public to cast their vote for their favourite image from the 21 finalists for this year's 'Weather Photographer of the Year 2021'. To see the shortlisted images and vote for your favourite, visit photocrowd.com/wpotyvote. The vote closes 23 September at midnight (BST).
Over 11,000 votes have already been cast for the competition, which continues to grow with more than 8,900 photographs submitted by over 3,300 photographers from 114 countries, showcasing the awe and majesty of the world's weather and the consequences of climate change. 15 countries are represented in the final selection of the main category.
The search for the 2021 Weather and Young Weather Photographer of the Year began earlier this year with a call for the best photographs depicting weather from around the world. New for this year was also a mobile phone category, which attracted over 3,250 entries.
Liz Bentley, Chief Executive of the Royal Meteorological Society, said:
"I would encourage anyone who hasn't already viewed the shortlist to take a look at these stunning photographs and vote for their favourite. The judges have already made their decisions and I always look forward to the public vote to see if they agree. We usually find that when we throw it open what has captured our imagination on the judging panel can be different to what the public enjoy looking at. And that's the beauty of the competition, the weather is something we all share and we can all find a moment, a fascination or pure joy when we look at the photos and they are all winners in someone's eye."
AccuWeather, Senior Weather Editor, Jesse Ferrell commented:
"It is always thrilling to engage the worldwide community during this last week of the public vote and learn what captivates them about weather as it is expressed visually. This year's impressive submissions capture the quality, innovation and creativity we have come to expect, and we highly anticipate the outcome of the competition in just one month from now."
The winners of the main and mobile categories for 'Weather Photographer of the Year 2021', 'Young Weather Photographer of the Year 2021', 'Public Favourite' and the runners up from each award will be announced at RMetS WeatherLive: From One Extreme to Another. This online event aimed at weather enthusiasts will explore and discuss a range of weather extremes that have occurred over the past year, from extreme heat, wildfires and drought, to flooding and storms. It takes place on Saturday 16 October 2021, 1-4 pm (BST). For more details and to register, please visit rmets.org/weatherlive2021
The calendar featuring all the winners and finalists of Weather Photographer of the Year 2021 will go on sale via the RMetS online shop later this year.