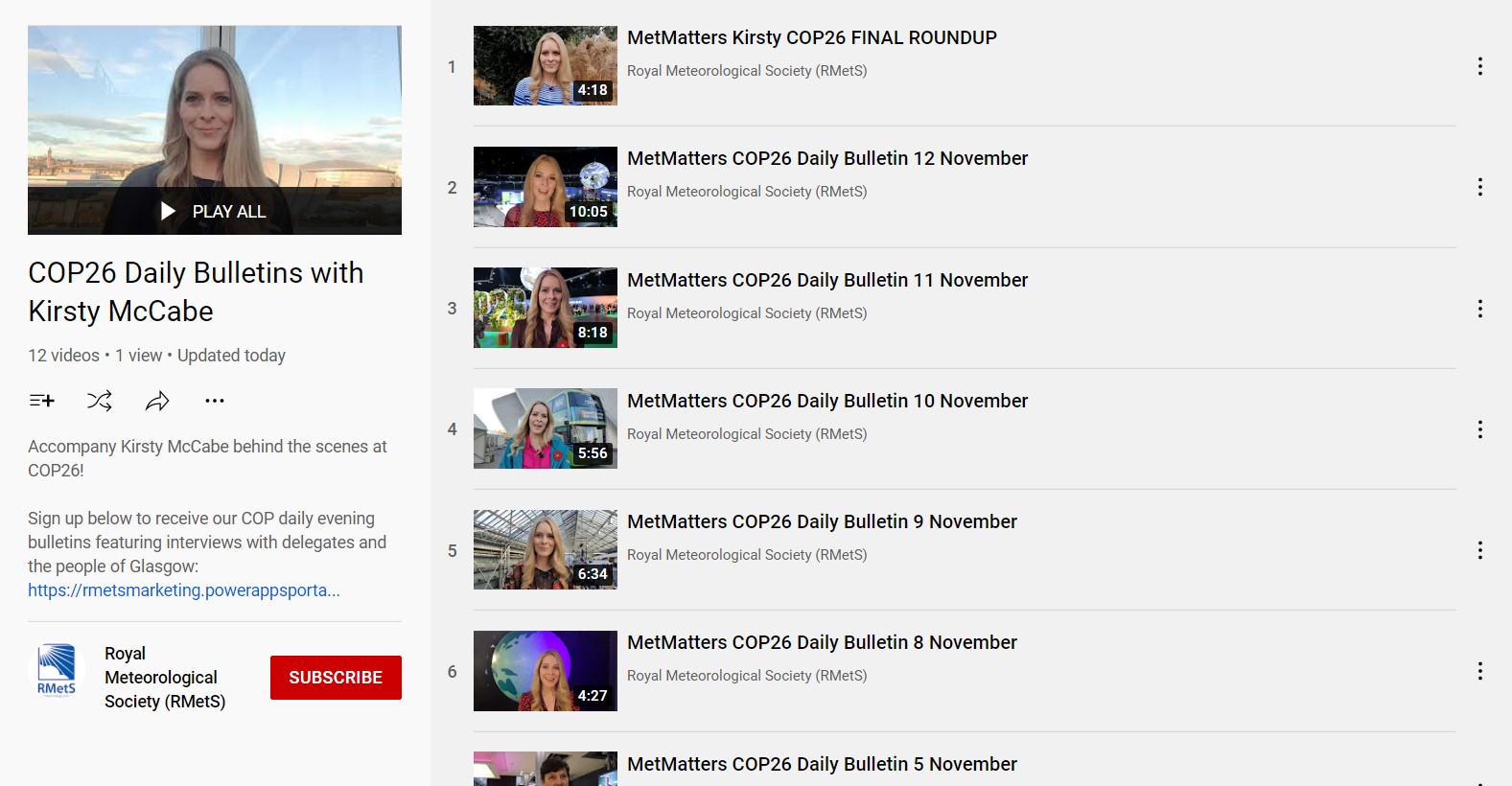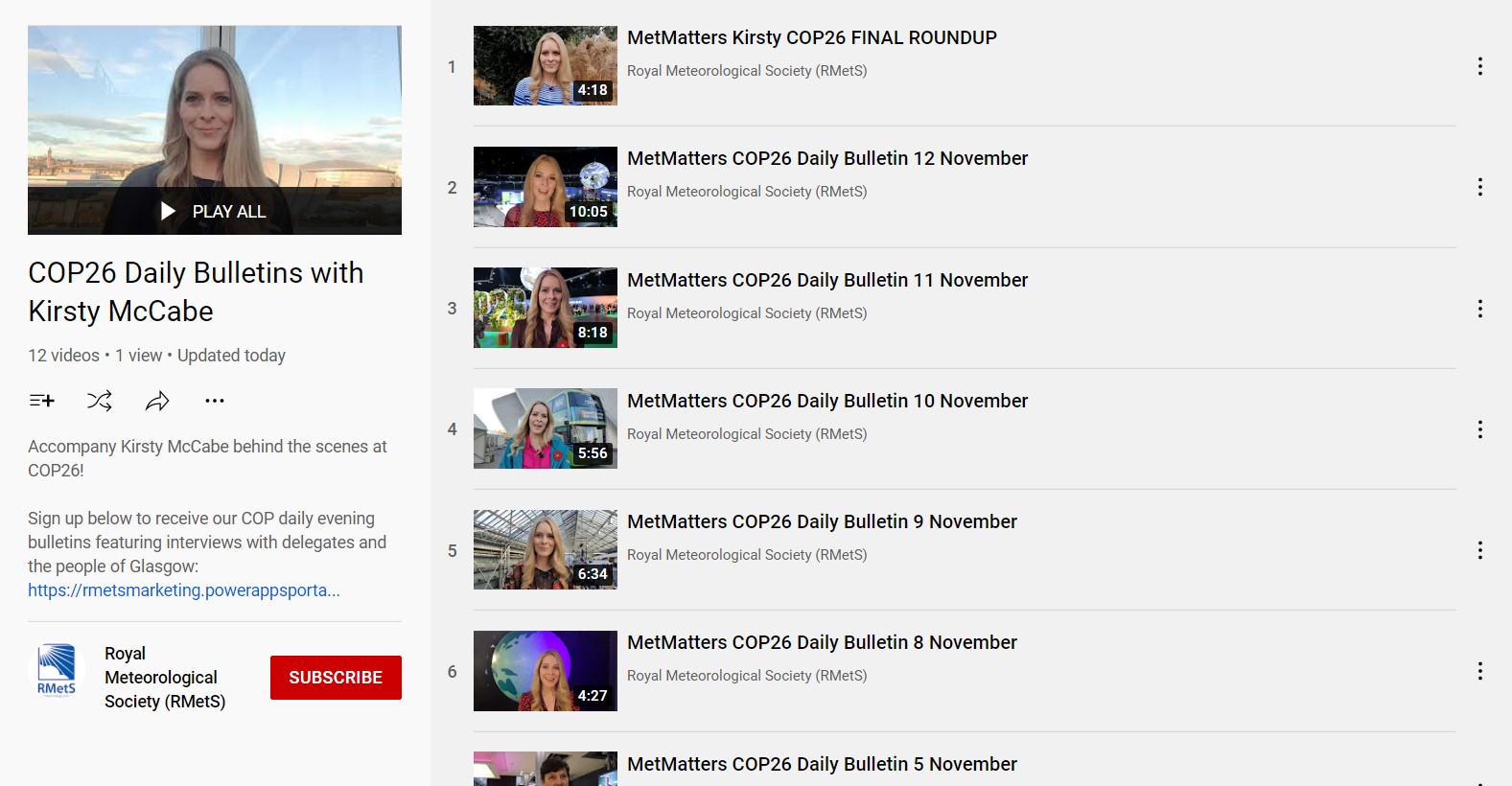 Video playlists now available for COP26 Content
It's nearly a week since COP26 drew to a close and with that, we release our final COP26 Video Bulletin from Kirsty McCabe, in which she provides updates, along with David Warrilow and Liz Bentley on what the outcomes were, and what it means for our planet.
David has also written a detailed account of his views on COP26, for MetMatters. It covers the background leading up to Glasgow, the political outcome and his cautious optimism for the future.
If you missed some of our bulletins or you would like to watch them back, then help is at hand! We have added them all into a YouTube playlist, so you can now watch them all in one place! 👇
COP26 Daily Bulletins Playlist
During the two weeks of COP26, Kirsty's videos took people behind the scenes, she met the people who matter, including the people of Glasgow, and discussed the key developments. Interviews included Peter Stott, the former Australian PM, Ed Hawkins, Laura Tobin, Penny Endersby, Emily Shuckburgh, actor Tim Guinee, Richard Betts, and the United Nations Global Indigenous Youth Caucus​.
We also produced a popular series of video bulletins for schools with the intention that they could be shown during registration. The bulletins covered 'today at COP26' where our Head of Education, Dr Sylvia Knight and Science Engagement Manager, Hannah Mallinson, looked at the day's themes and some background information about the many different mechanisms in place that allow countries to assess their contribution and vulnerability to climate change. You can also revisit those videos on their own playlist below 👇
COP26 Education Bulletins Playlist
If you want to keep up to date with all things weather and climate then head to the MetMatters section of the website and sign up for the monthly newsletter.