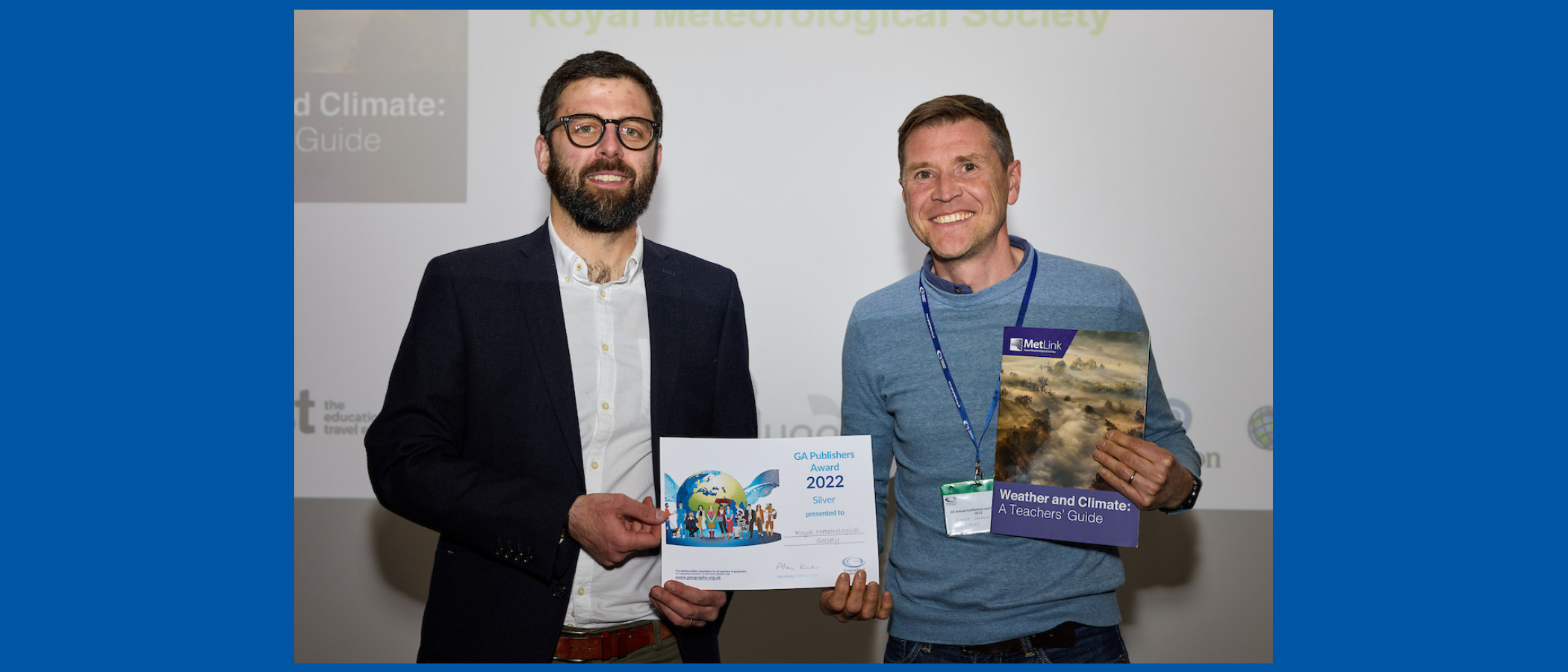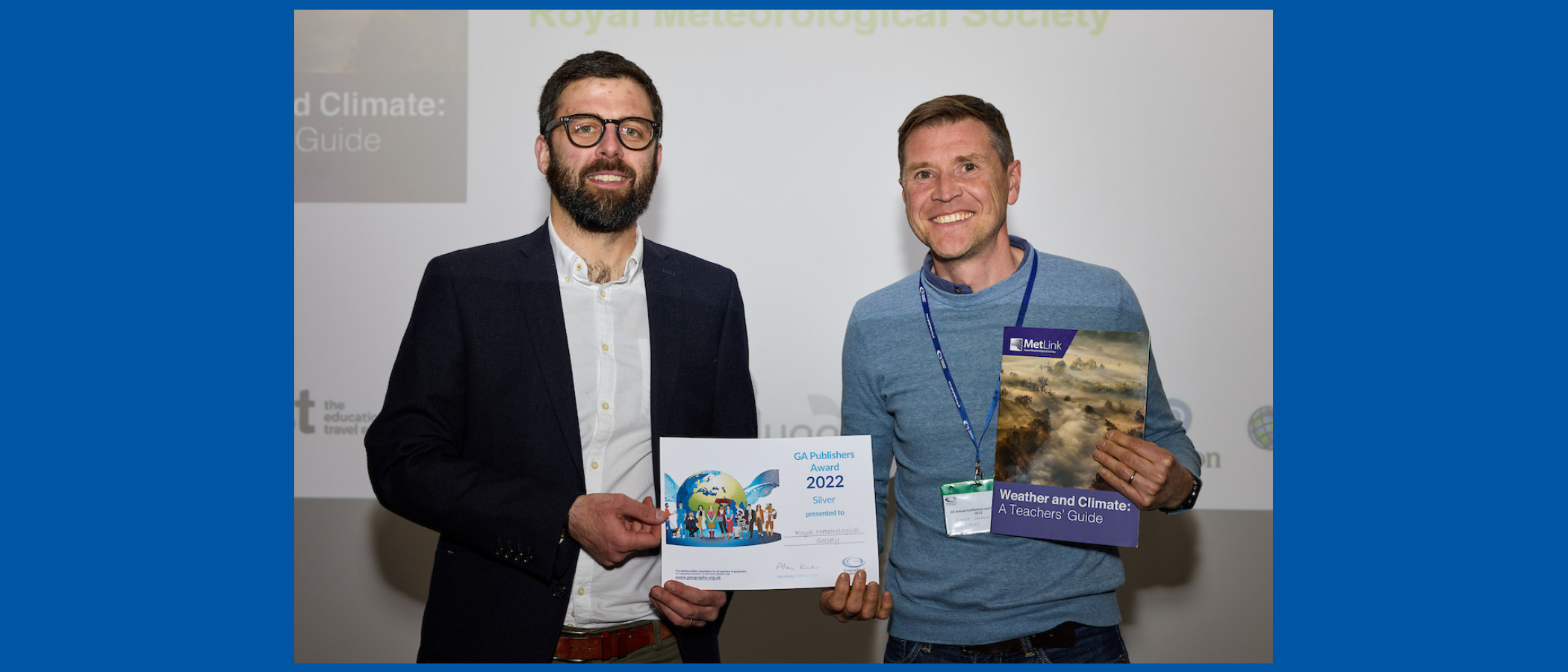 'Weather and Climate: A Teachers' Guide' wins Silver Award
We are delighted to confirm that we have been awarded Silver in the 2022 Geographical Association Publishers' Award for our 'Weather and Climate: A Teachers' Guide'.
The Publishers' Award is the highest accolade given annually for materials associated with geography in schools and colleges that significantly contribute to geographical education and professional development.
This new FREE classroom resource aims to provide UK teachers with everything they need to deliver relevant, engaging and thorough weather and climate lessons to 11-14-year-old students and above.
Judges' feedback on the Teachers' Guide was:
This excellent – and free – resource, accompanied by differentiated PowerPoints, is well-structured, informative, and fits some complex weather and climate topics into a digestible format. The judges felt it is an accessible resource that provides support for subject specialist and non-specialist teachers alike. They liked the examples that the authors used and the way it makes connections from one lesson to another, building the learning along the way.
You can find the recording of the public lecture and awards ceremony from the Geographical Association Conference here: https://youtu.be/c_t7D_P4A8I 
The Guide was compiled and reviewed with the input from teachers and subject experts and made possible thanks to a generous legacy from a member of the Royal Meteorological Society.
The book and accompanying online teaching resources are available at MetLink.org.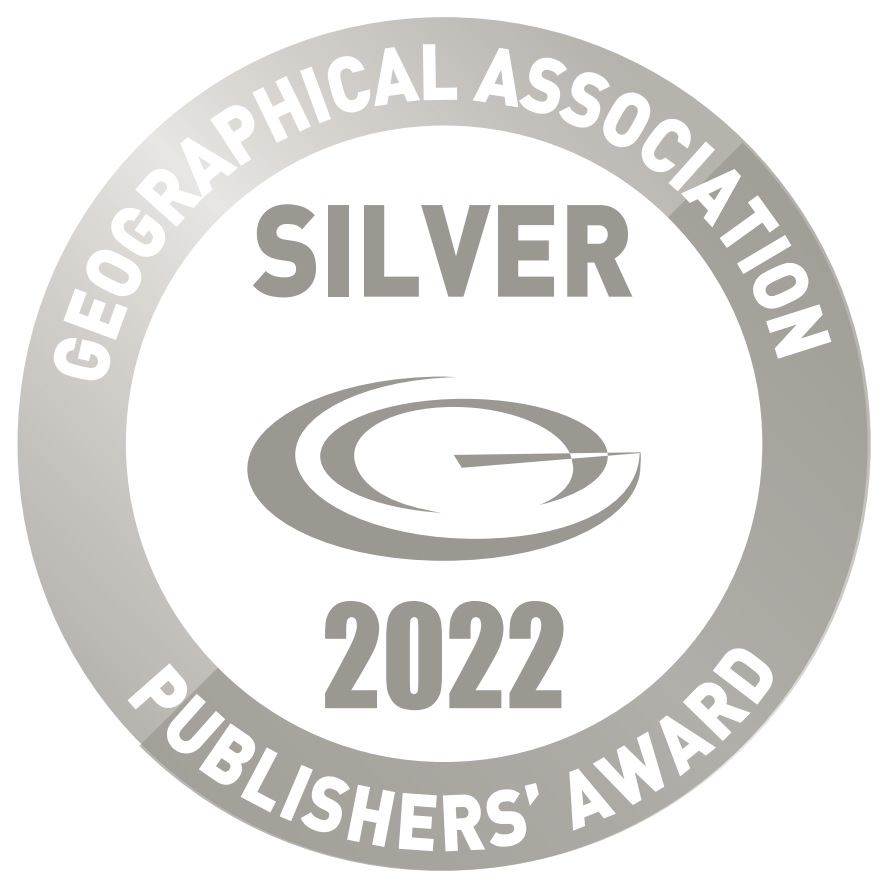 ---
Title photo: Rob Gamesby receiving the Award - Geographical Association/Shaun Flannery 2022