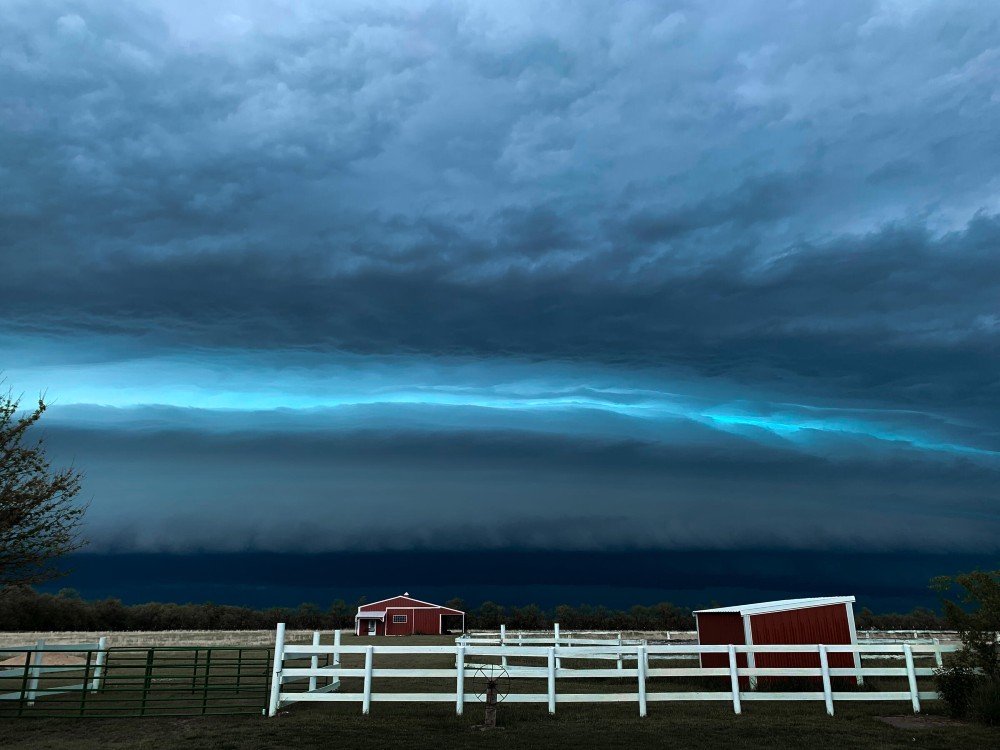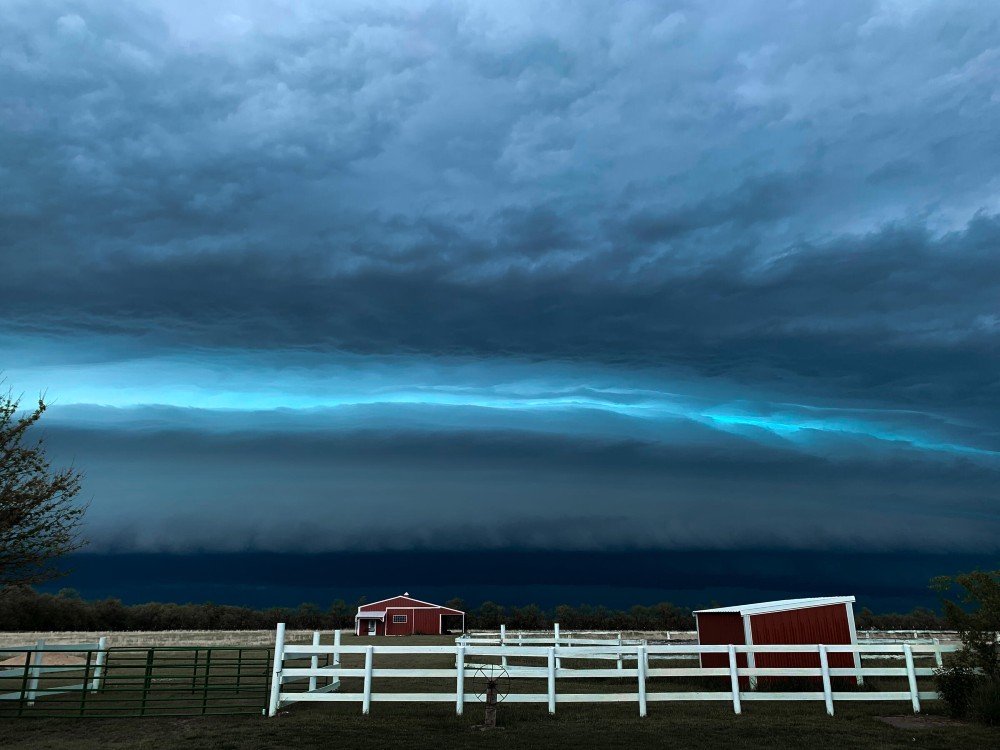 Young Weather Photographer of the Year 2021 Winner
Photographer name: Phoenix Blue
From: Kansas, USA
Age: 17
Photo title: Kansas Storm
Photo location: Kansas, USA
Photo caption: Phoenix captured this image of an approaching supercell in Kansas, USA. A supercell is a thunderstorm with a deep rotating updraught, called a mesocyclone. They are powerful storms that can produce some of the most severe weather, including tornadoes, large hail, damaging wind gusts and torrential rain.
Over the Great Plains of the central USA, supercell thunderstorms frequently develop during a well-defined storm season that runs approximately from April to June, peaking in May.
Just below the blue-green colouration in the storm, you can see a shelf cloud. Also known as an 'Arcus' cloud, it can be easily identified by its menacing, wedge-shaped formation as a rain-cooled airs flows out of a thunderstorm. Despite their appearance, they are relatively harmless. It's better to consider them as an indicator of potentially imminent severe weather.