The RMetS Student Community was formed in November 2003 in response to the huge interest received from all students attending the RMetS Conference 2003 which was held at the University of East Anglia.
The first annual conference of the RMetS Student Community followed, in Leeds, in 2004. Since then there has been a conference every year. In 2018 we held the "Evolution of Science: Past, Present and Future - Students & Early Career Scientist Conference" at the University of York.
The aims of the Community are as follows:
To share research and knowledge in meteorology and related fields.
To provide short presentations by invited speakers on career development with an opportunity to meet major employers in the field.
To meet and socialise with students in similar fields and establish a strong student community within the RMetS. 
Please contact students@rmets.org if you have any questions about the Student community.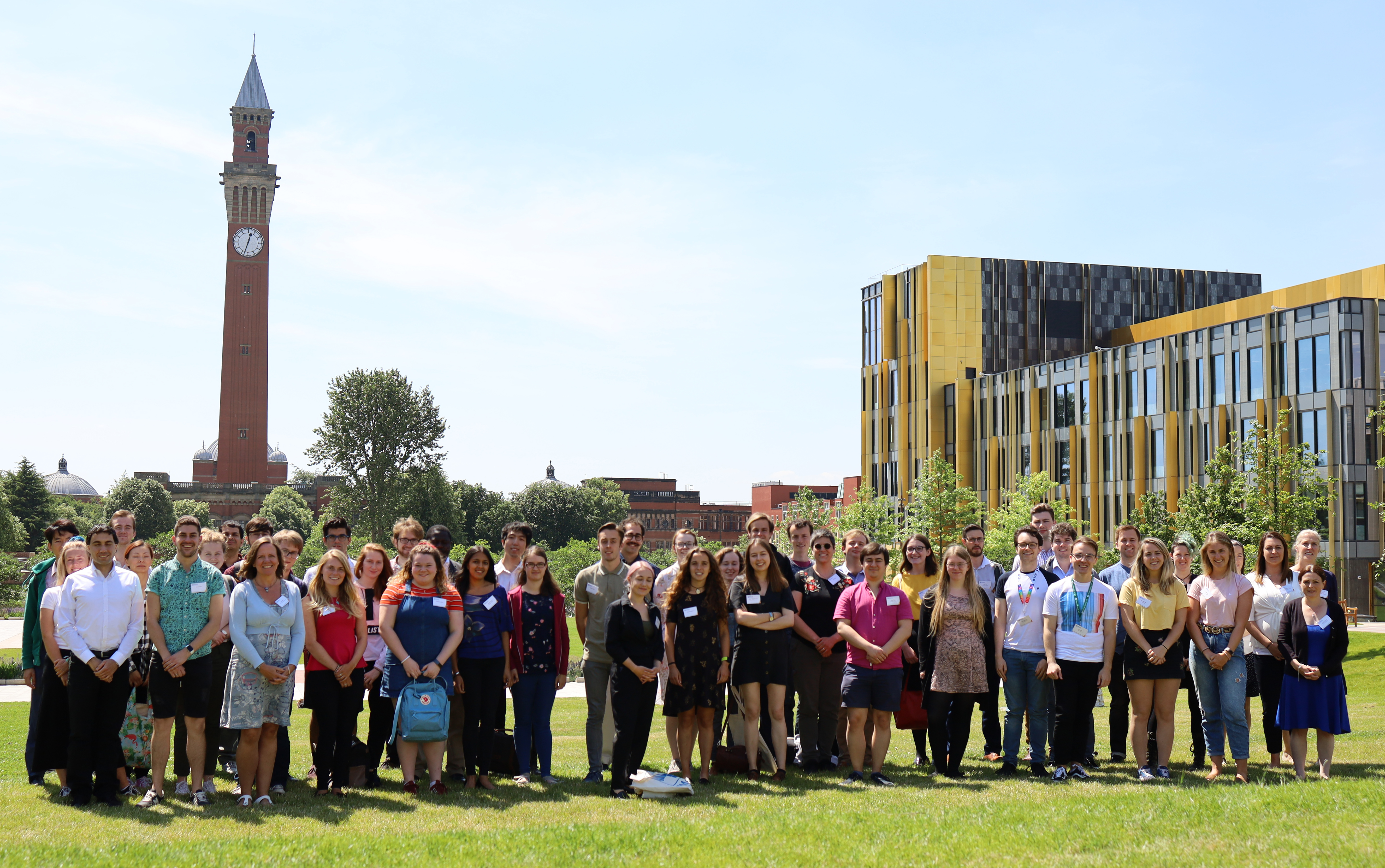 Student Ambassadors
RMetS Student Ambassadors provide the link between the Society and universities/research institutions, thus supporting the Society by increasing awareness about membership and our latest activities within their local networks.
Volunteering as a Student Ambassador can also help promote meteorology as a science, profession, and interest and improve Ambassador's employability skills and boost their CV.
 
As an RMetS Student Ambassador I will:
commit around 2 hours each month to ambassador-related activities

raise awareness of the Royal Meteorological Society, promote Society events and recruit new members (both students and academics) through a range of communication methods including social media, mailing lists, leafleting, posters, talks and word of mouth

endeavour to recruit at least 2* new members from my local networks

suggest ideas about how to improve the benefits of RMetS membership for students (i.e. educational support, careers support, events, outreach, funding etc)

add details of any ambassador-related activities I conduct to the reporting spreadsheet throughout the year.
In return, RMetS will:
provide you with a free Associate Fellow (student) membership for the current year, with all the associated benefits. Your Student Ambassador status will be reviewed at the end of the calendar year.

provide marketing materials and supporting resources for your activities, as required.

where necessary, cover expenses you may incur as a result of promotional activities conducted (on such occasions, you will need to obtain approval beforehand and supply us with receipts).


 
Become a Student Ambassador
We already have a number of ambassadors at universities and research institutions around the country but are still seeking ambassadors at a number of locations, so please get in touch to find out more. If you are interested in becoming an ambassador, please send an email to comms@rmets.org, including your membership number, your place of study and why you wish to become a Student Ambassador, to find out more.
We currently have 22 Student Ambassadors located in Reading, Cardiff, Exeter, Warwick, Edinburgh, Birmingham, Nottingham, Kingston London, Swansea, Edinburgh, Manchester, Leeds, East Anglia, Sheffield and Lancaster. We will add profiles of our ambassadors below, but if your local ambassadors aren't currently listed and you wish to find out who your local student ambassador is, or want to be put you in touch with them, please email comms@rmets.org.
*We are still still seeking ambassadors in UCL, KCL, Imperial, Oxford, Cambridge, Durham, Leicester, Loughborough, York, Southampton, Plymouth, Bristol, Durham, Coventry.
Meet our Student Ambassadors
 

    


Joanna Raymond
UNIVERSITY OF EAST ANGLIA

"I am a PhD candidate, researching the effect of climate change and climate variability on key crops in the UK and South Africa. Whilst attending an RMetS WeatherLive conference and the RMetS Student conference this year, I noticed a distinct absence of students and academics from UEA, despite the vast Environmental Sciences department and meteorological research. Hence I applied to become an RMetS student ambassador to increase engagement of those studying and working at UEA in RMetS and their events."
 

 

 


Florentine Weber
GRANTHAM CENTRE FOR SUSTAINABLE FUTURES, UNIVERSITY OF SHEFFIELD

"I am a PhD student in my 2nd year at The University of Sheffield interested in why the atmosphere is becoming drier. I enjoy inspiring others and wanted to become actively engaged in the RMetS, and bring together different groups of people who share the same interests."

 

 

 

     

Frederick Otu-Larbi
LANCASTER ENVIRONMENT CENTRE
LANCASTER UNIVERSITY

"I am a 2nd year PhD student studying Environmental Science. I have volunteered for RMetS in the past and am happy to be involved in the work of the society as a student ambassador."
 

 

 

Daniel Brener
UNIVERSITY OF EDINBURGH

"I am reading for a Master of Physics degree at The University of Edinburgh. I am also a research student in The Higgs Centre for Theoretical Physics, where I work on turbulence and chaos theory. I joined the student ambassador scheme to get involved in science communication and to champion the Society at public events."

 


 

 


Nefeli Makrygianni
CARDIFF UNIVERSITY

"I am a PhD student in the engineering department of Cardiff University. My project focuses on the 'Modelling of Wind Wave Interaction under Extreme Conditions'. I decided to become an ambassador for Royal Meteorology Society as it gives me the opportunity to communicate my passion for meteorology. By giving my opinion about what meteorology is and having the examples of what scientists and enthusiasts do through RMetS, I found myself able to make others love meteorology as much as I do."