Awards and Prizes for outstanding contribution or service to the Society or the Society's journal 'Weather'
The Society's Outstanding Service Award is awarded annually to a member of the Society who has exceeded the normal bounds of their role to the great benefit of the Society.
The Gordon Manley Weather Prize is awarded annually for any outstanding contribution to Weather through a paper or papers, or other outstanding service to Weather, in the preceding five years that has furthered the public understanding of meteorology and oceanography.
The Society's Outstanding Service Award
Michael Wood
Michael Wood was Chair of the Royal Meteorological Society's History Group between 1999 and 2005 and thereafter he has served as Treasurer until stepping down in September 2021. He has given sterling service on this Special Interest Group (SIG) for around 30 years. In addition to his main role of collecting subscriptions and acting as custodian of the Group's funds, during this period he has also contributed talks and presentations to numerous meetings of the Group. He published and distributed the Group's Newsletter during his period as Chair and subsequently has made many contributions to it.
Mick worked in the Met Office as Manager of the National Meteorological Archive and Library (NMLA) at Bracknell in the 1980s, retiring in 1998. The Group has always had a close relationship with the NMLA with the manager having an ex officio place on the committee. However, Mick's role was far greater than this. He conducted research into long-lost publications of the Met Office and presented these at our meetings. His knowledge of the Met Office was invaluable.
Throughout his time on the committee his wry observations on our ideas were a valuable 'sense-check' for us. In 1999 he took over the Chair role of the History Group from Malcolm Walker when Malcolm became an employee of the Society; a considerable 'act' to follow. He then replaced Dr Jim Burton as Treasurer when Malcolm resumed the role of Chairman in 2005.
The Committee of SIG on History of Meteorology and Physical Oceanography wholeheartedly supports this nomination and warmly thanks Mick Wood for his efficient service to the Royal Meteorological Society and the SIG and wider community of professionals and scholars in meteorology and beyond.
Acceptance message

It is a great honour, and surprise, to be given this award. Thank you to the Society and to the committee of the History Group for my nomination.

I have had a thoroughly enjoyable connection with the history of meteorology. I note that Robert Ratcliffe, a founder member of the group was the first recipient of this award, and many others are (or were) connected with the SIG, including of course Malcolm Walker. I will always be grateful to another recipient, Eric Harris, who as librarian and my boss in 1982 invited me to become the Met Office Archivist. It was a dream job that allowed me to officially delve into this fascinating subject. I tried, along with my lovely helpful staff, to make the Archive a friendly, accessible and serendipitous place for research.

Since retirement in 1998 I have had more involvement with the Group. Being the Treasurer was challenging at first. But once I had mastered "double entry book keeping" it became much easier. The role of Chairman was an interesting experience for me, and I thank the committee for their support over the years.

Publishing and distributing the newsletter was originally a manual operation with lots of photocopying, envelopes and stamps. Fortunately, with the marvels of new technology the newsletter was eventually created and distributed electronically, although some of us still preferred the paper edition.

Thank you again and I wish all future students of the important and fascinating history of meteorology good fortune and success in their research.
Gordon Manley Weather Prize
Rebecca Venton, CMet, FRMetS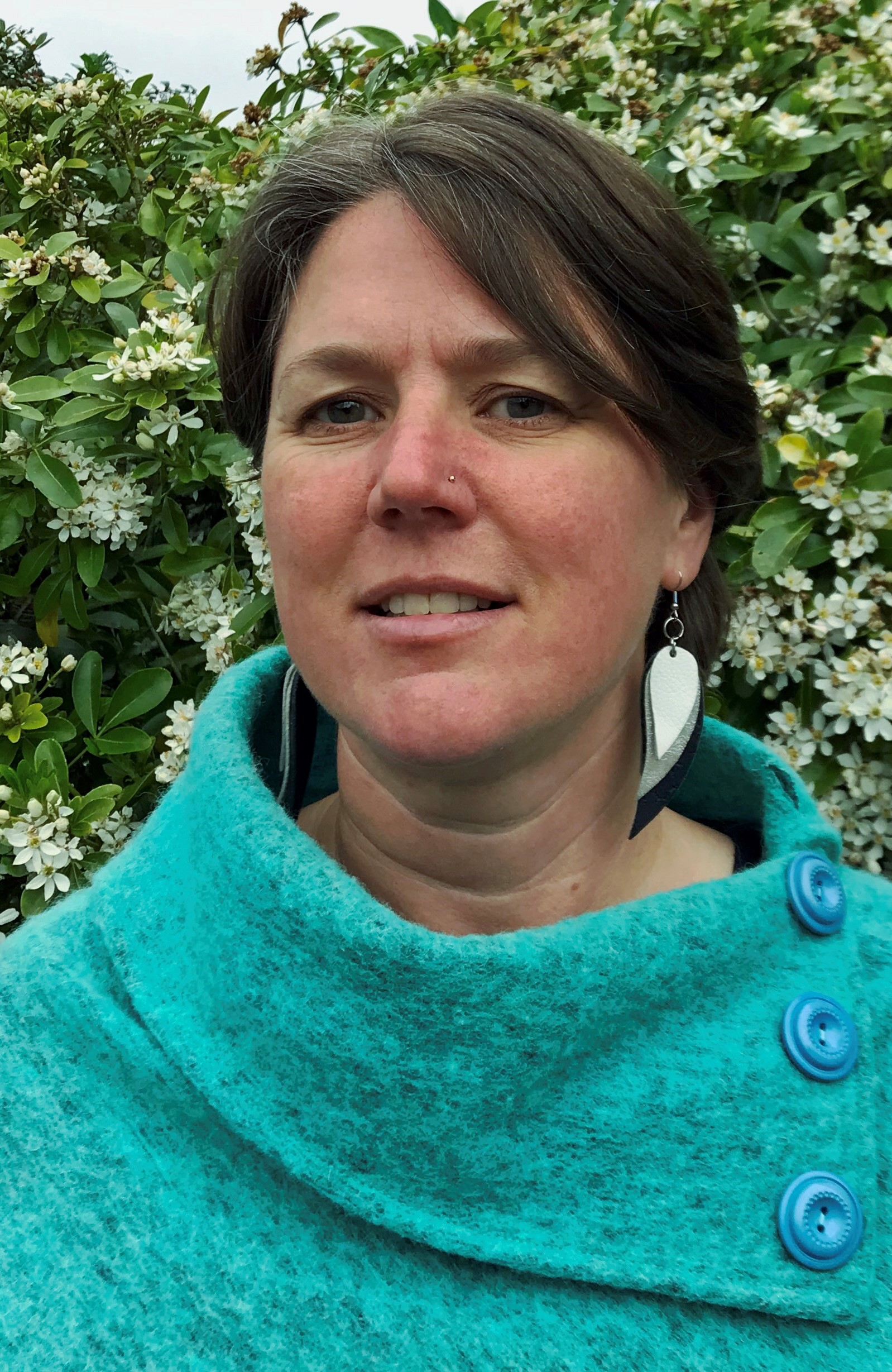 As a mark of outstanding service on the Editorial Board of the Royal Meteorological Society journal, Weather, Rebecca (Becky) Venton has been awarded the Gordon Manley Weather Prize 2021.
Since joining the Weather board more than two years ago, Becky has completely rejuvenated and regalvanised the role of the Book Reviews Editor. Her successful acquisition of a huge number of reviews of relevant titles, linking them to recent Special Issues (e.g. on COP26 in November 2021), with rapid turnaround times, has significantly helped the Editors-in-Chief of the journal. She has also liaised carefully with the Society on the granting special discounts on selected titles and has worked and communicated directly with review authors in a prompt and professional manner. In addition to sourcing book reviews and reviewing the book reviews, Becky has also reviewed a number of research articles submitted to Weather in a detailed and timely manner – as well as reviewing some books herself. Under her leadership, the review process for books is now a smooth and seamless operation.
Weather is also the only journal within the Society's Portfolio that publishes book reviews. Therefore, Becky's role today is more important today than ever, given the vital importance of education and the dissemination of the latest research findings on climate change science and the attribution of extreme events to climate change.
Acceptance message

I am truly honoured to receive this award. It has been a real pleasure to work with other members of the Editorial Board to provide a steady flow of Book Reviews for Weather. I am especially grateful to Alison Brown for liaising with publishers to arrange inspection copies of books and discounts for RMetS members. Since I took on the role of Book Reviews Editor, I have enjoyed actively looking for new titles for us to review, taking account of the strategic objectives of the Society and the aim Weather "to act as a bridge between the interests of those having a professional and a general interest in the weather, as well as between meteorologists and others working in related sciences". The Society has a broad spectrum of members, covering numerous specialisms at different levels so there are many preferences to cater for. Luckily, this variety is matched by the range of books being published, ranging from introductory level books to specialist texts – hopefully there is something for everyone. Of course, an Editor needs content to work with and I would not be able to fulfil this role if it were not for the contributions from our Book Reviewers. I am grateful to you all, whether you have been contributing over many years or have recently volunteered. Thank you also to the Editors in Chief and the team at Wiley for their support to me in this role.