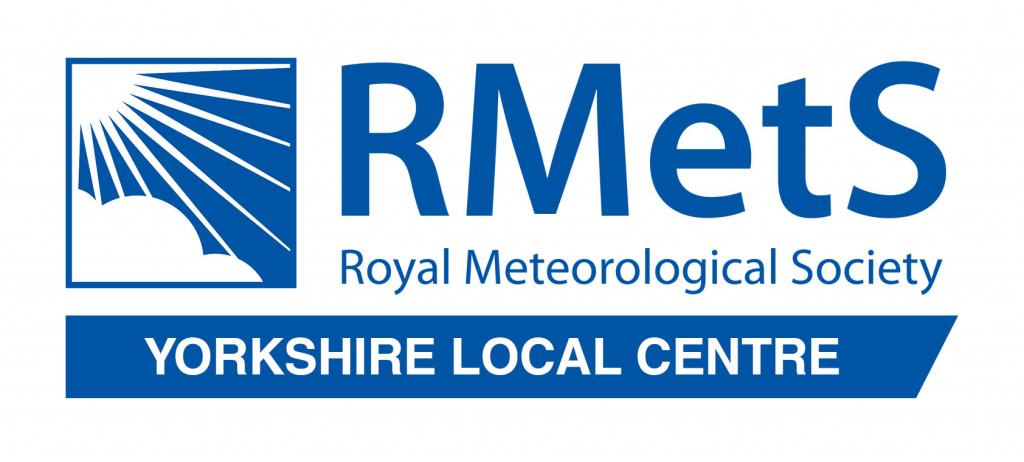 The first meeting of the Yorkshire Local Centre was held on 26th November 2009 with the BBC Look North weather presenter and climate correspondent Paul Hudson as guest speaker. Since then, we have hosted talks by Julia Slingo (former Chief Scientist of the Met Office) on the evolution of climate science and Peter Gibbs (former Met Office and BBC Forecaster) on the Great Storm of 1987, among other high-profile speakers. The centre organises about 9 meetings per year between September and June. In recent times we have introduced a Christmas photo competition (judged by BBC presenter Keeley Donovan) and a summer social, both of which have been very well received by our attendees.
Topics we have covered in the last few years range from weather forecasting, to storm chasing, to the impacts of climate change and many more. We host speakers from the Institute of Climate and Atmospheric Science at the University of Leeds, as well as invited speakers from the Met Office, ECMWF, Environment Agency, Yorkshire Water and other institutions around the country.
All meetings are held in the School of Earth and Environment at the University of Leeds, starting at 7.00pm, with refreshments from 6.30pm. Talks are aimed at a general audience and are free and open to all. We always welcome suggestions for future talks. 
2019 Committee Members
Chairperson - Sarah Barr
Secretary - John Goulding
Treasurer - Amethyst Johnson
Publicity Officer - Michael Baidu
Committee Members - Ben Pickering, Dave Cherry, Dorian Speakman, Jim McQuaid, Hellen Msemo
To find out more and keep up to date with our upcoming events sign up to our mailing list, follow us on Facebook and Twitter or email us at yorkshire@rmets.org
We hope to see you at one of our meetings soon!
Directions to the Venue