Meteorological Observing Systems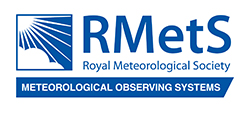 The Objectives of the Meteorological Observing Systems Group are as follows :
To consider the capabilities of observing technologies, systems and instrumentation, and to expose those capabilities to users of observational data
To keep instrument developers and manufacturers aware of present and new observational requirements of all groups of observers and data users
To encourage high standards of observational technique and data capture
To ensure that its activities meet the needs of all observers from those operating basic instrumentation and 'amateur level' equipment, through to advanced technologies
To organise around 3 meetings per year to discuss new technologies and techniques
To liaise with other SIGs and organisations concerning meetings of mutual benefit
To encourage publication of papers describing new developments in instrumentation
To publicise its meetings and other activities in journals of the Society, the Group newsletter and other publications
Our group covers all surface based observation and measurement methods, including data telemetry and remote sensing.
Sources of Meteorological Equipment
The Special Interest Group on Meteorological Observing Systems has, in the past, kept a list of companies that manufacture and sell meteorological observing systems and sensors in the United Kingdom. However such lists change rapidly and the Group now directs those seeking such information to the following website - http://www.meteo-technology.com/index.htm.
Whilst we believe this to be one of the most comprehensive lists of manufacturers and suppliers of both 'amateur' standard and professional equipment we do not claim that it is exhaustive. Neither do we imply any endorsement for any of the products sourced through the site and recommend that potential purchasers undertake their own investigations to ensure equipment is suitable for their needs.
The following (non-comprehensive) list of websites can be used to find lists of companies selling meteorological systems and sensors
Who should join?
The Group is targeted at all those interested in the operation and development of meteorological observing equipment, methods of observing and data collection. This includes both users and providers of meteorological data, professionals and amateurs.
The Group aims to provide a broad and inclusive range of meetings and information, suitable both for the specialist professional and a more general audience. Membership is particularly suitable for those interested in the fields of:
Meteorology
Climatology
Hydrology
Remote Sensing
Instrumentation Development
Equipment Manufacture
Civil & Environment Engineering
 
Benefits of membership:
Advance information on 'state of the art' techniques and equipment
Regular Group meetings, with many opportunities to view new instrumentation
Regular Newsletter and notification of all Group meetings
Opportunities to meet others with similar interests and exchange ideas
Discounted attendance fees for Group meetings
Membership of the Group currently costs £5 per annum, or you can insure against a future membership fee increase by opting to pay £15 for 3 year's membership.
Please download a membership form below and send with your remittance (cheques made payable to "RMS SGMOS") to:
Mike Brettle (Treasurer and Membership Secretary)
94 Countrymans Way
Shepshed
Loughborough
Leicestershire
LE12 9RB 
Contact: metobs@rmets.org