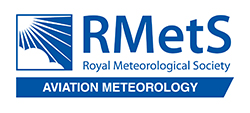 The SIG Aviation Meteorology's goals are to discuss and investigate matters pertaining to aviation meteorology, including safety, whether in flight or on the ground.
We have 52 members from a variety of areas of expertise.
The SIG has been tasked by both the Society and EUROCONTROL to edit the SKYBRARY.aero website's meteorological section, where you can find articles on:
Weather Risk Management
Weather Phenomena
Find us on Facebook. For more information contact us at aviation@rmets.org.