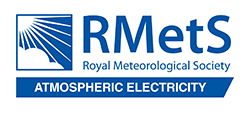 The group will capture a growing resurgence in UK atmospheric electricity work and will cover a wide range of topics including lightning and thunderstorms, and the influence of aerosols and raindrops – looking at ground-based and atmospheric detection.
This work has largely emerged from the UK atmospheric science community, such as at the Universities of Bristol, Bath, Manchester, Oxford and Reading, but also earth science activity around volcanic lightning, the meteorological instrument manufacturer Biral and the Met Office activity in the lightning detection and space weather areas.
To find out more about this group contact atmoselec@rmets.org.