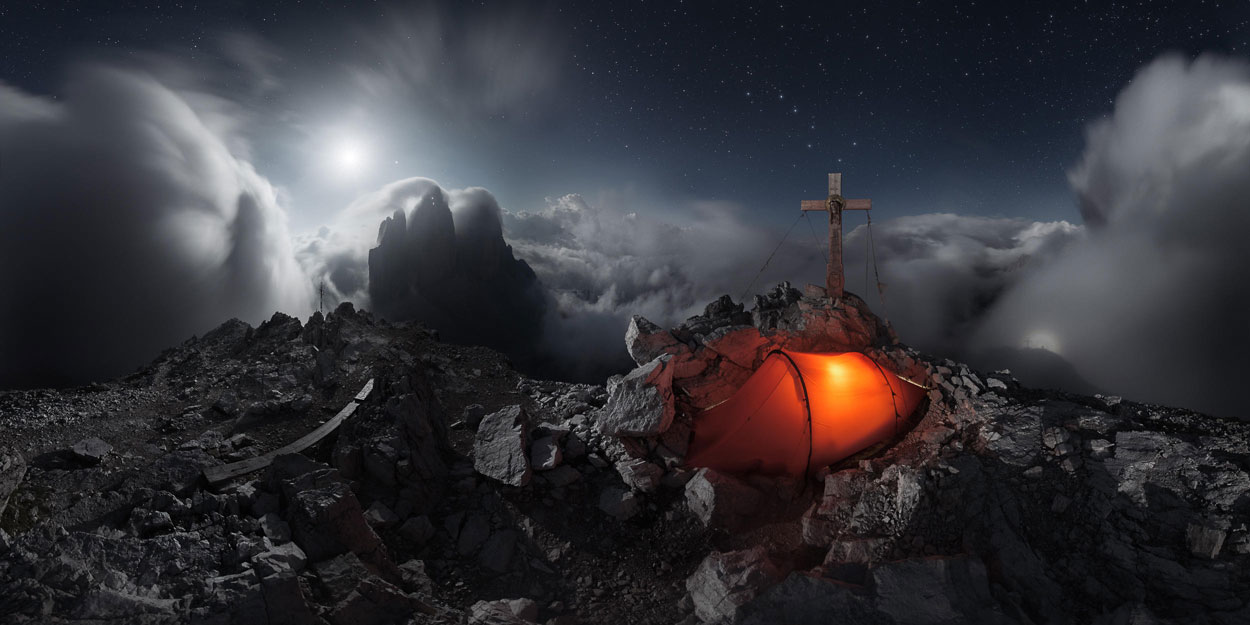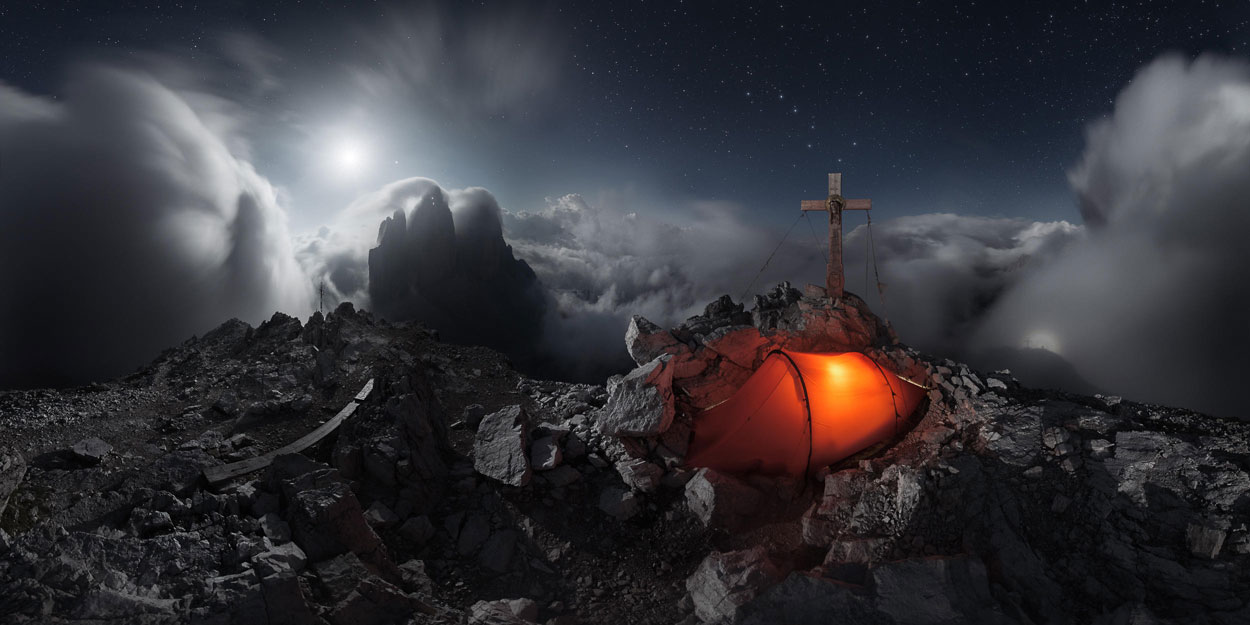 Lavaredo's Gloria © Alessandro Cantarelli 
Photographer name: Alessandro Cantarelli 
From: Rome, Italy
Age: 33
Photo title: Lavaredo's Gloria
Photo location: Tre Cime di Lavaredo, Dolomites, Italy
Date photo taken: 10 August 2019
Story behind the photo: The Tre Cime of Lavaredo is illuminated by the Moon that reflects a Spectrum of Brocken behind me; on the cross of Mount Paterno (2,746 mt) the Ursa Major is captured on the highest peak and the headlights of the climbers to illuminate their ascent to the summit.
We spent over 30 days analysing the weather, studying the path, hypothesizing the weather conditions... But in the mountains what do you want to assume? Nothing. We wanted to start with clear conditions, high pressure forecasts and so we did.
August 10, we decided to start with the best possible conditions. Four hours of walking and climbing to reach the summit, full of fog, that it felt a bit frustrating after all that effort.
The sun set and the peaks are shown from time to time. There were a few opportunities to take home something really good, so we dined and waited for the night, hoping for some miracle by nature.
At about 23:00 the fog curtain lifted to what I can consider one of the most beautiful shows I have ever seen in my life, the madness of the Three Peaks of Lavaredo illuminated by a powerful moon, with Jupiter on his right, above the highest peak, where I could see the headlights of climbers who climbed quickly to enjoy this magic.
Weather caption: In this 360-degree panorama the moon illuminates the Tre Cime di Lavaredo (Three Peaks of Lavaredo), as well as the fog and cloud that surrounds the cross on top of Mount Paterno. A magnified shadow of the photographer and the cross is also cast onto the fog below, an optical phenomenon called a Brocken Spectre. These occur when the sun or moon is low in the sky and the observer is looking down into fog or cloud from an elevated position. The sun or moon projects a shadow on the antisolar or antilunar point and this is often surrounded by delicately coloured rings, called a glory, caused by the backscattering of light by small droplets. 
Technical details: 
Camera: Canon EOS 5D Mark IV
Shutter speed: 15
ISO: 1600