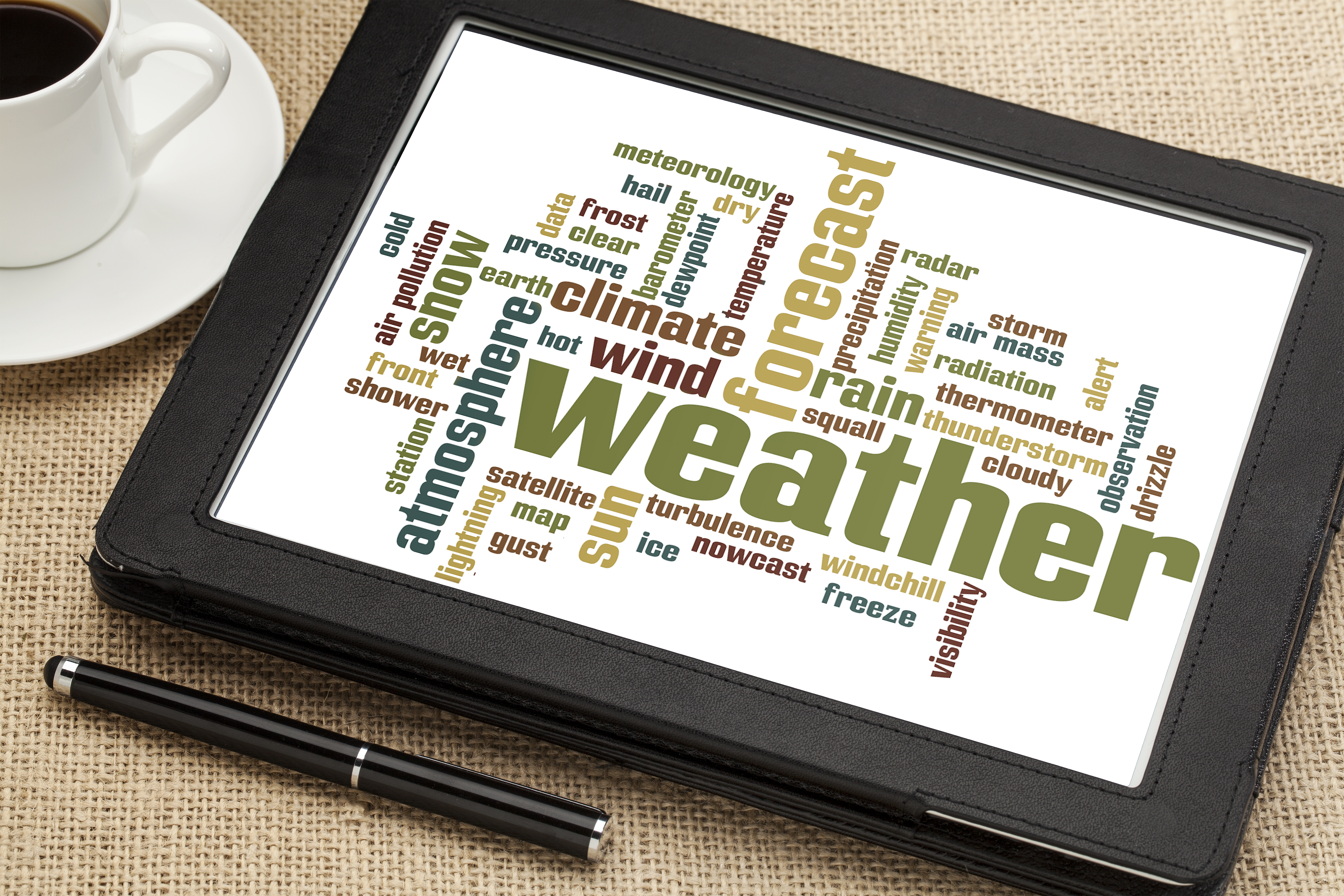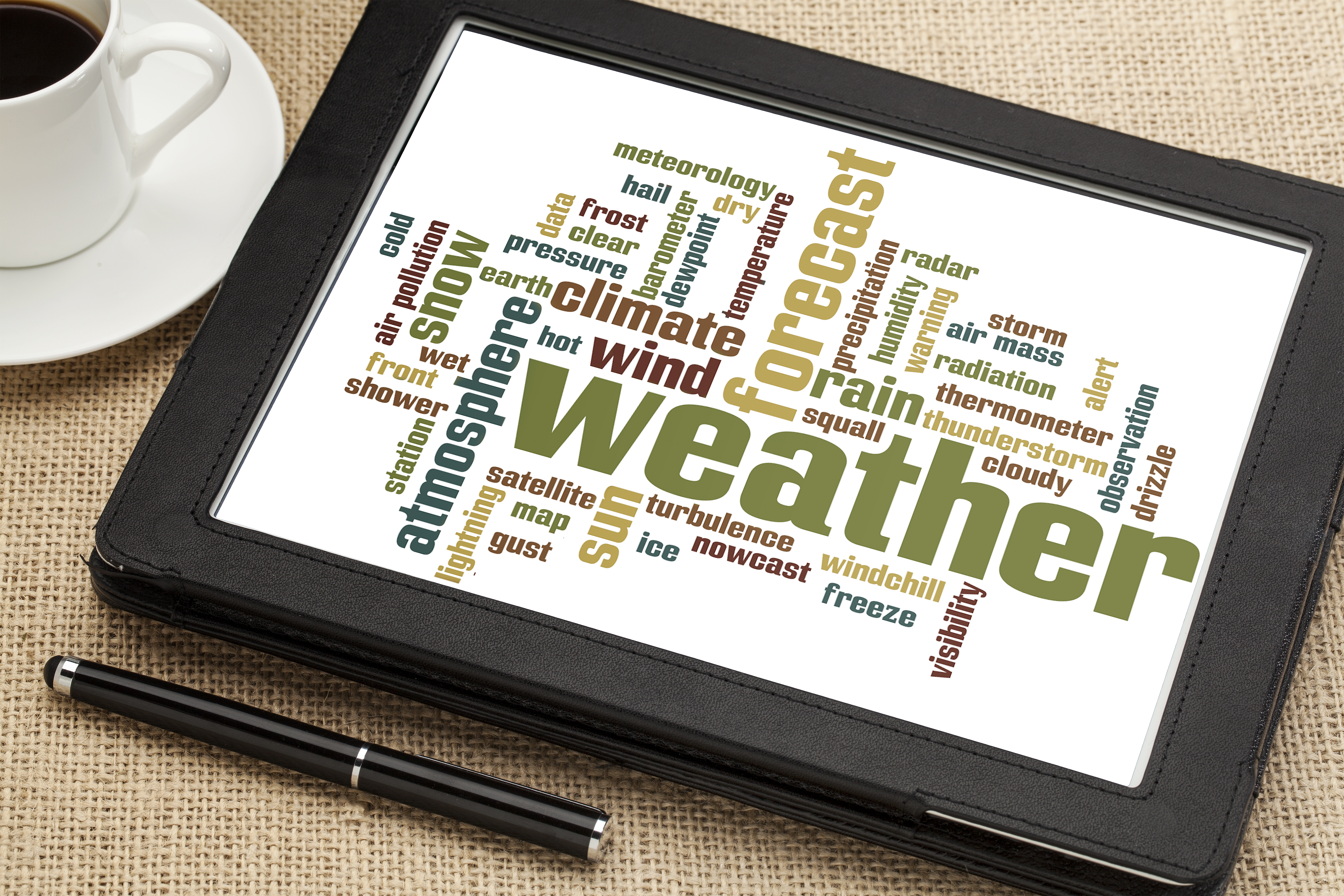 by Kirsty McCabe, FRMetS
2022 was a year of extreme weather, both around the world and at home. After an extremely mild start, the UK experienced multiple named storms, extreme summer heat and a surprisingly cold and snowy December.
Even with that cold spell, 2022 was the UK's hottest year on record. An average of over 10°C was recorded for the first time since records began in 1884. A Met Office attribution study has laid the blame on climate change: what should be a 1 in 500 year event is now likely every few years in our current climate.
As well as keeping an eye on weather extremes, the MetMatters team has been busy creating videos and animations to explain everything from blue skies and rainbows to Saharan dust and wind chill.
Here is a quick look back at just some of 2022's highs and lows.
January 2022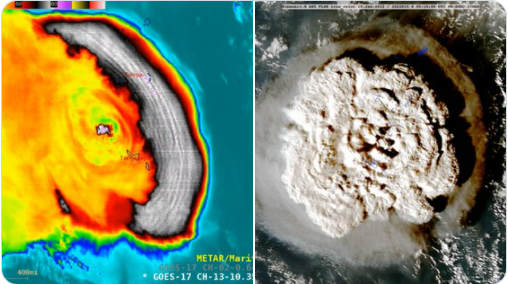 The violent volcanic eruption in the Kingdom of Tonga on 15th January 2022 was so powerful it not only devastated the island nation; its impacts were felt around the world. A tsunami spread across the Pacific in a matter of hours, with waves hitting Australia, New Zealand and Japan, as well as the west coasts of North and South America. People as far away as Alaska and Canada heard the sonic boom, and barometers around the world recorded pressure changes from atmospheric shockwaves that rippled around the globe.
You've probably heard weather presenters talk about a "wintry mix of rain, sleet or snow". But why is it so hard to forecast which one we'll get? The problem is that just a few degrees difference in air temperature can determine whether you'll be throwing snowballs, splashing in puddles or skidding on dangerous black ice.
February 2022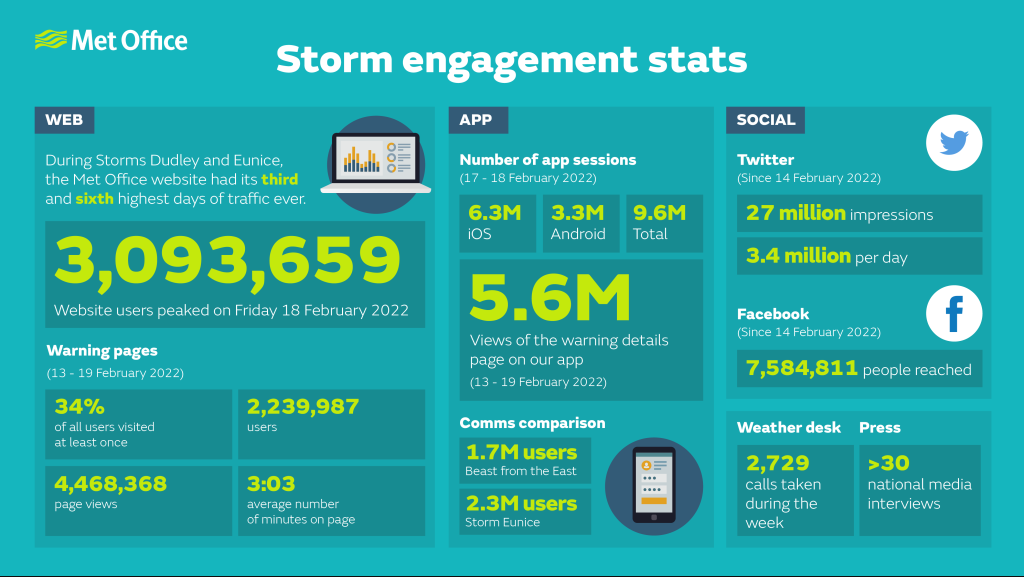 The Met Office has one of its busiest weeks in its 168 year history with three storms named in the one week, two rare Red Weather Warnings and some of the highest wind speeds recorded in over 30 years.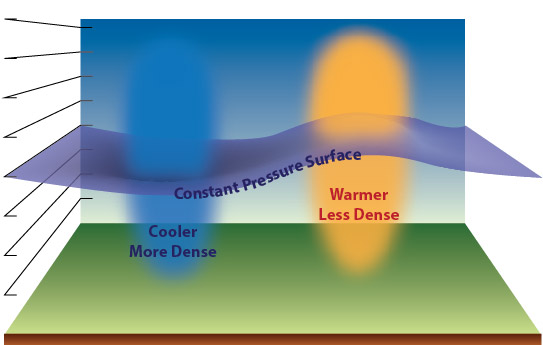 During the winter months, fans of snow will often scrutinise synoptic pressure charts for something called the '528 line'. But what is the "thickness" of the atmosphere, and why does this mysterious number often herald wintry weather?
March 2022
In an exclusive podcast for the Royal Meteorological Society, Kirsty McCabe chats to pilot Commander Rebecca J. Waddington and Flight Director Nikki Hathaway from the NOAA Hurricane Hunters. Find out what it's really like to fly through a storm, why the aircraft are named after the Muppets, and the hidden perils of the infamous blue flight suit.
Desert sand from the Sahara can reach the UK, bringing vivid orange skies and dusty cars. But how does it get here?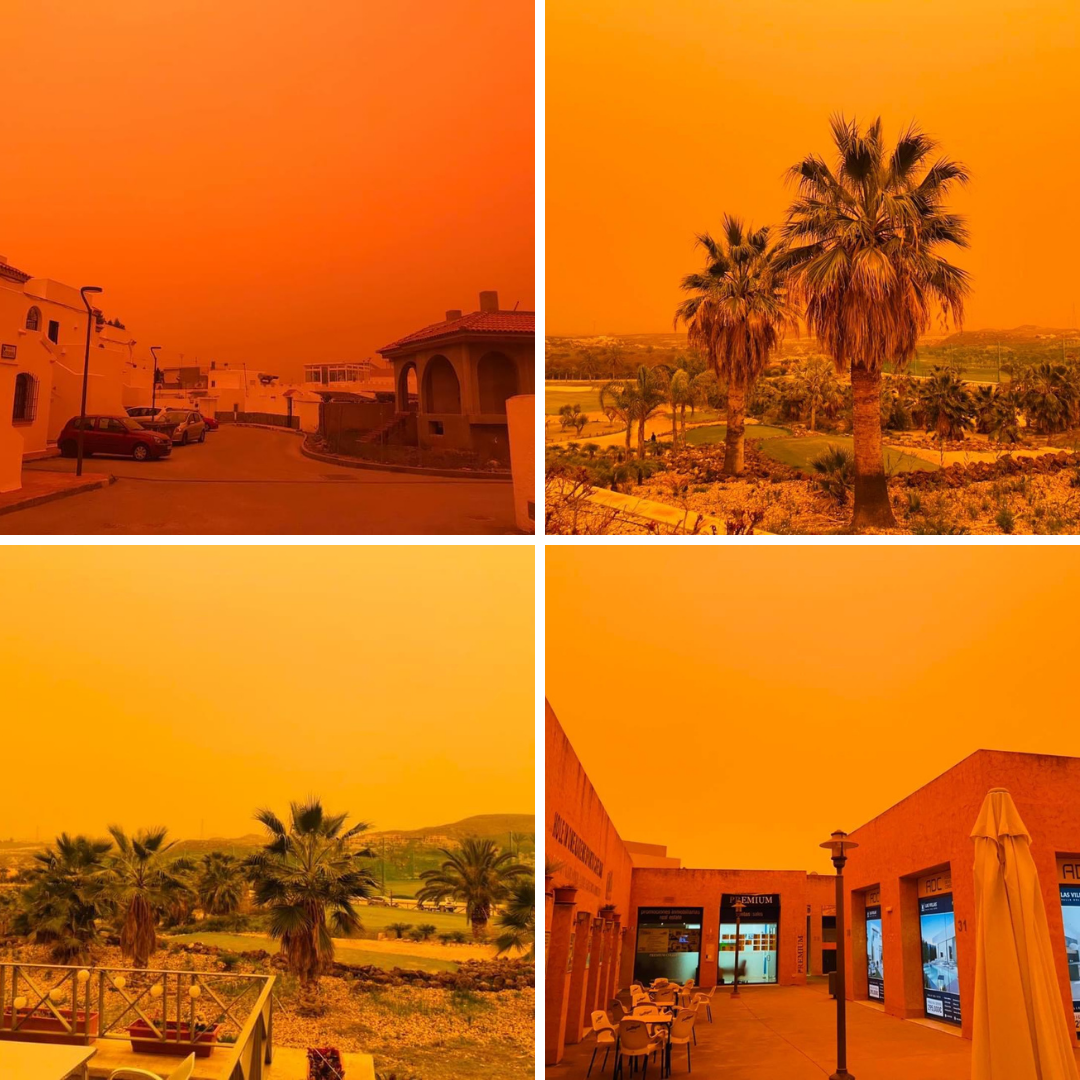 It usually begins with strong winds over North Africa kicking up dust and sand. This was the case in March 2022, thanks to strong scirocco winds created by a depression over Morocco – named Storm Celia by the Portuguese Met Office. High pressure centred over the central Mediterranean allowed the dust and sand to be transported northwards into Spain, Portugal, France and the southeast of England.
April 2022
Cloud formation is beautiful to watch but harder to explain. In a 3 part guide, Frank Barrow explains the processes behind the formation of clouds in our atmosphere.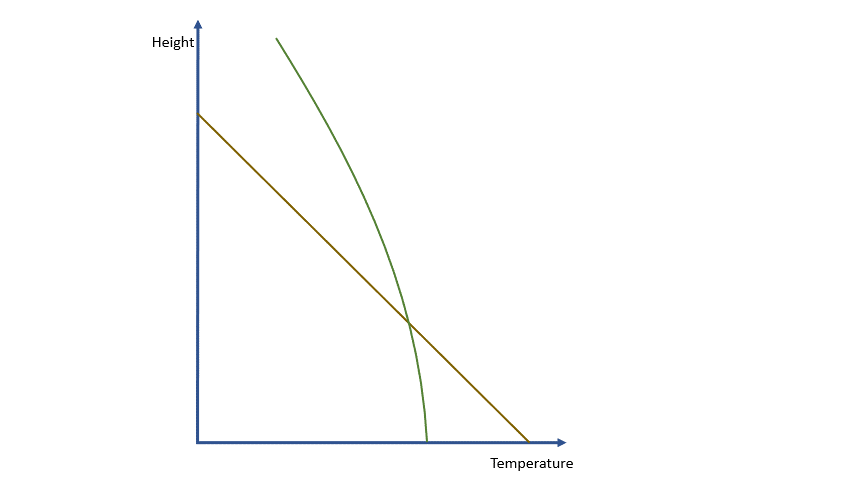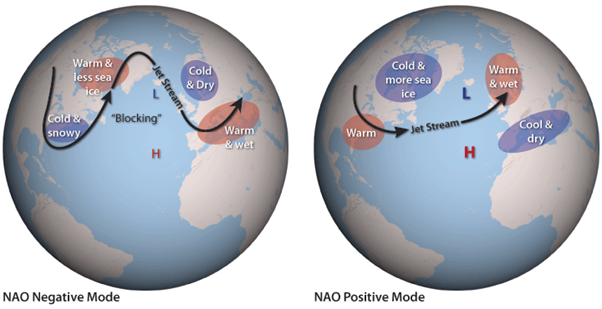 We all know that weather forecasting isn't an exact science, whether we're talking about tomorrow, next week or next month. Even so, we can usually say with confidence whether it will rain or perhaps snow in the next day or so. But it is impossible to do the same for a specific day in three or four weeks' time. So what is the point of long-range forecasting?
May 2022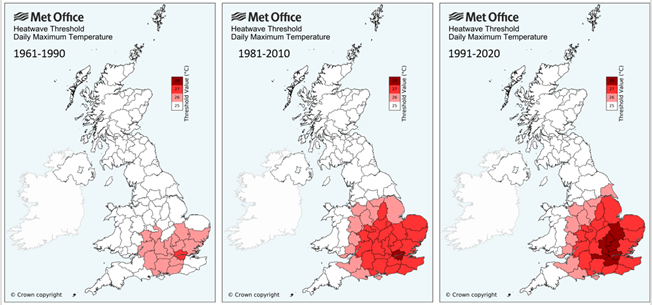 In response to our warming climate, the Met Office updated their heatwave thresholds in 2022. The original thresholds were derived from the distribution of July daily maximum temperatures in a 1981-2010 reference climate period, and the change in threshold results from the Met Office update to a 1991-2020 reference climate. But is this masking the impact of climate change? Mark McCarthy explains what's really going on.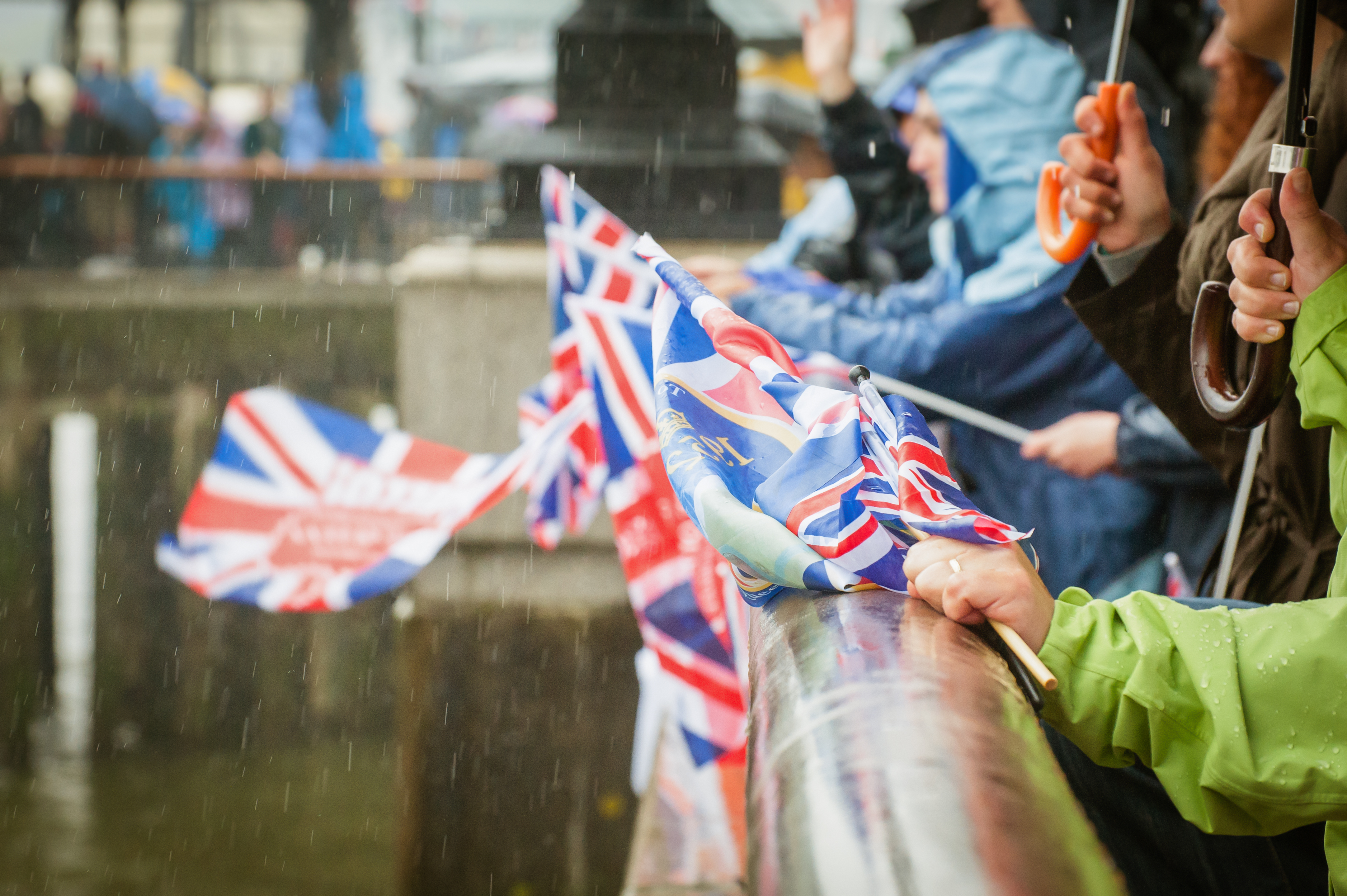 2022 marked the Queen's Platinum Jubilee, and given we are the 'Royal' Meteorological Society, MetMatters looked back at the British weather on previous Jubilee celebrations.
June 2022
Why isn't the summer solstice the warmest day of the year? It takes time for the Earth's land and water to heat up, otherwise known as a seasonal lag. Similarly, in winter our coldest weather occurs in January or February, well after the winter solstice in December.
Yesterday's stunning solstice sunrise as the stones peeked out of a blanket of mist.☀️

For the first time since 2019, thousands came together to celebrate #SummerSolstice at Stonehenge. pic.twitter.com/XNPltRLVYV

— Stonehenge (@EH_Stonehenge) June 22, 2022
Rainbows form due to the refraction, or bending, and reflection of sunlight as it passes through raindrops. This process splits visible light into its seven component colours, which we see as the rainbow.
They are probably the most popular optical phenomena, and the subject of many winning entries in our annual Weather Photographer of the Year competition.
Here is our MetMatters guide to how rainbows form.
July 2022
Until this year, temperatures in the UK had never reached 40°C since records began. But at the end of June 2022, for the first time ever, weather forecast models started to show it as a possibility for mid July. What does this mean for future British summers?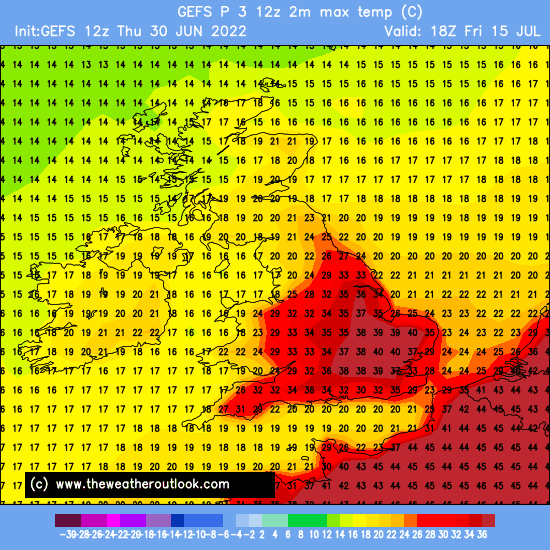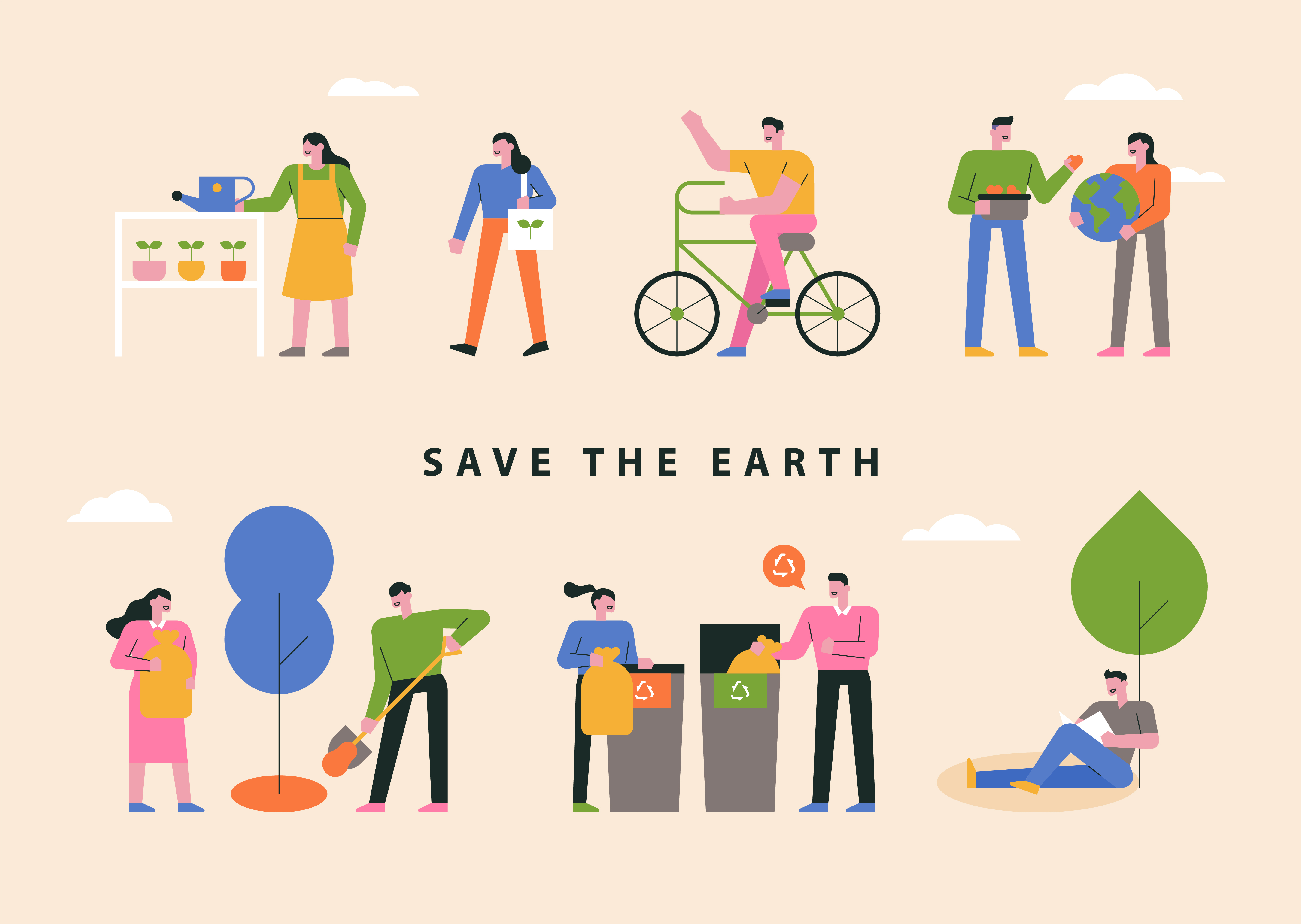 Recycling, taking public transport and eating less meat, we all know of ways we can tackle climate change. But which actions have the biggest impact? The results may surprise you.
August 2022
Temperatures broke the 40 ºC barrier for the first time in July 2022. It was also an exceptionally dry month, leading to hosepipe and sprinkler bans in parts of England for the first time in a decade. In our warming world, will such droughts become the norm?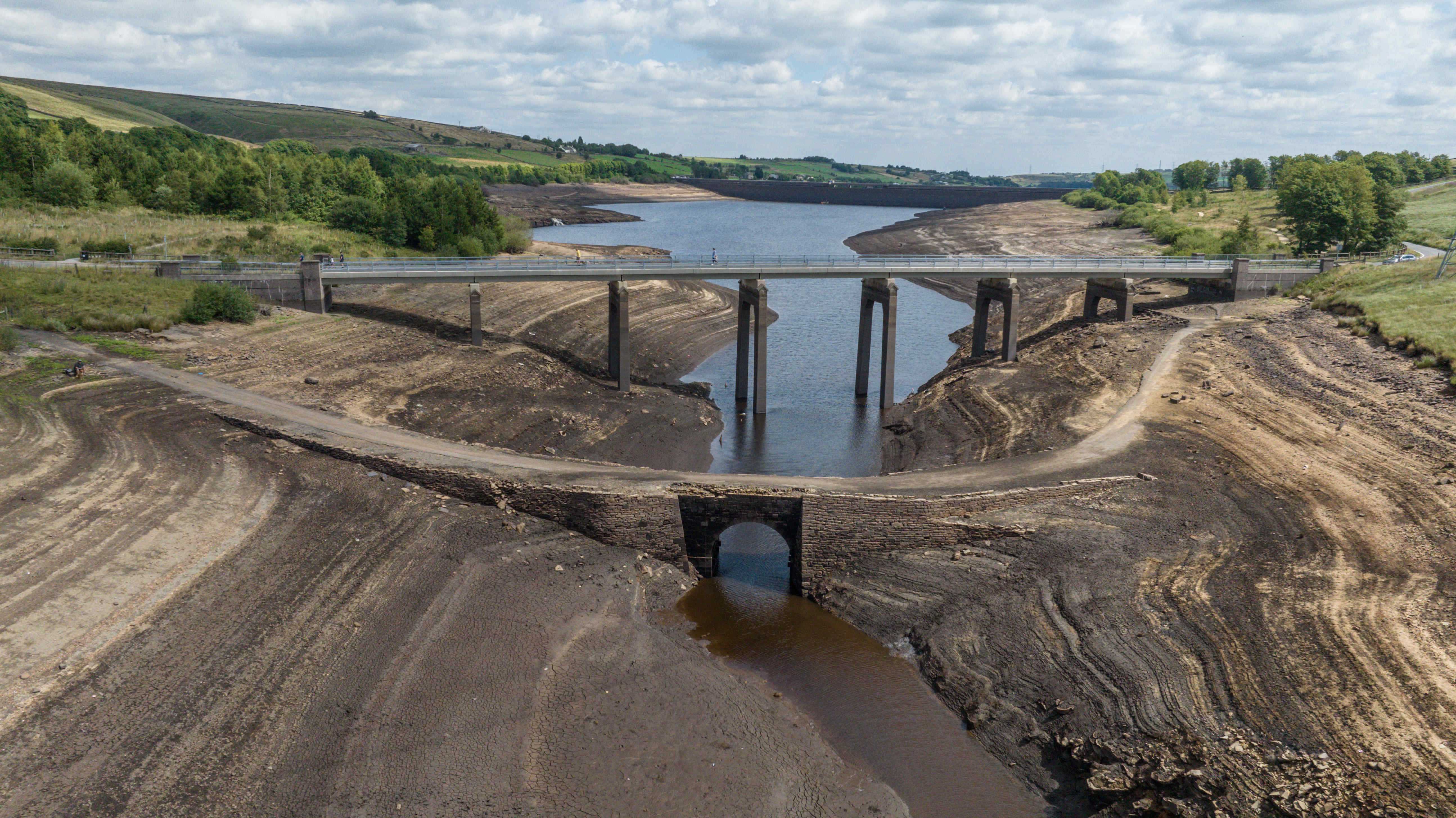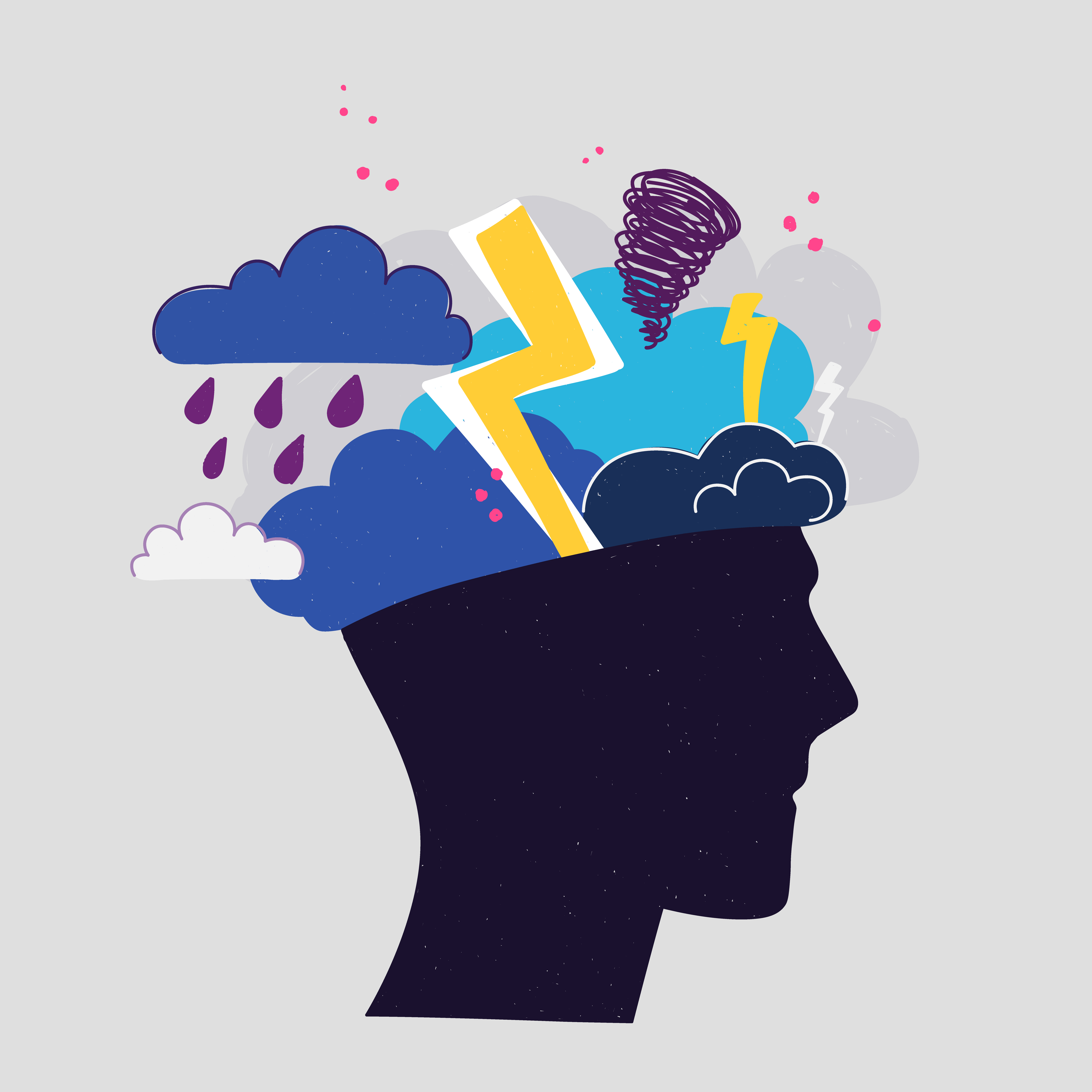 What on earth has psychology got to do with forecasting the weather? A lot more than you might think, reveals Helen Roberts, the Met Office's first socio-meteorologist.
September 2022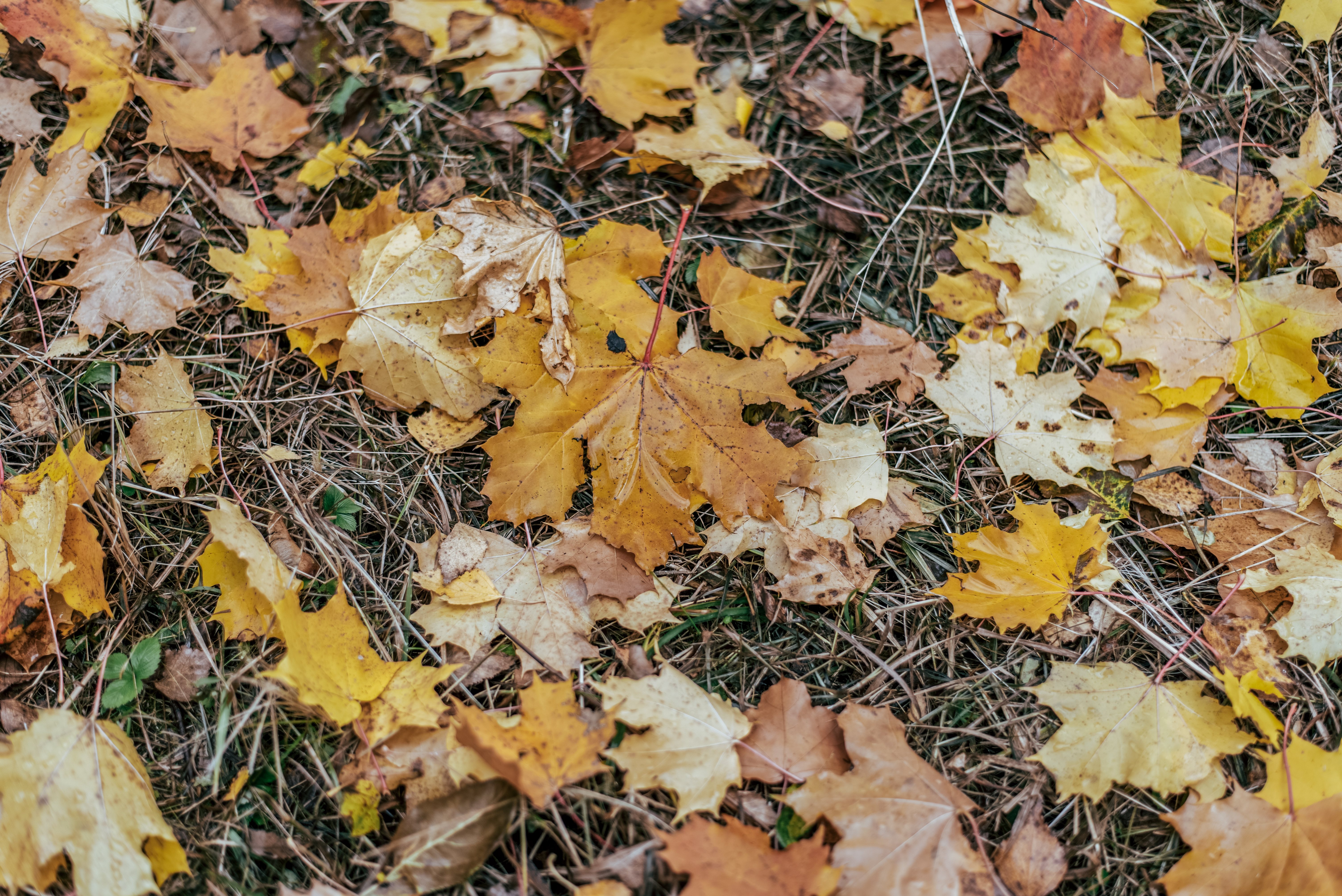 Signs of autumn appeared earlier than usual across parts of the UK in 2022 with leaves on some of the trees turning brown in August or in some cases falling off the trees altogether. But autumn hadn't arrived early in the UK, this so-called 'false autumn' is a sign of the trees being stressed due to drought.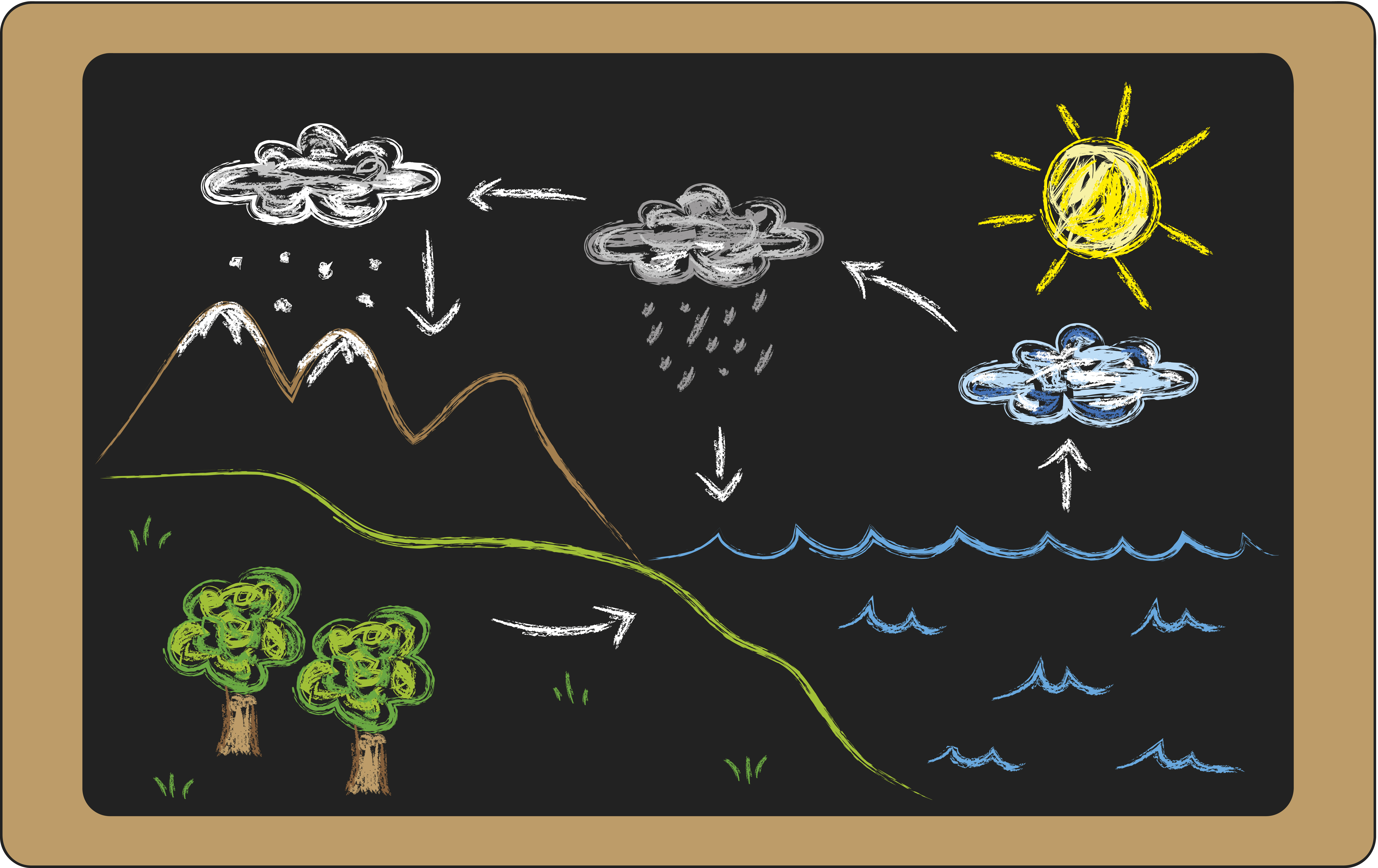 In the UK precipitation usually means rain, but it can also refer to drizzle, snow, sleet, hail, or a combination of these things. It also covers rarer phenomena like freezing rain and diamond dust. Here's the MetMatters Precipitation Fact File.
October 2022
Summer 2022 saw the UK breach 40 ºC for the first time. It was a landmark moment for the UK climate, breaking the previous record of 38.7 ºC set in 2019 by 1.5 ºC, as the effects of human-induced climate change make a clear and meaningful impact on the weather we're experiencing in the UK. But how do meteorologists forecast and communicate extreme events such as heatwaves or storms?
A new record UK temperature has been set at 40.3C in Coningsby in Lincolnshire, according to the Met Office.

Live updates 👇

— Sky News (@SkyNews) July 19, 2022
Why is it that fog often forms in autumn and winter, and is there an easy way to predict when it will clear? Radiation, valley, upslope, advection, evaporation, freezing and ice – there are many types of fog out there. Here's a quick MetMatters guide to which is which.
November 2022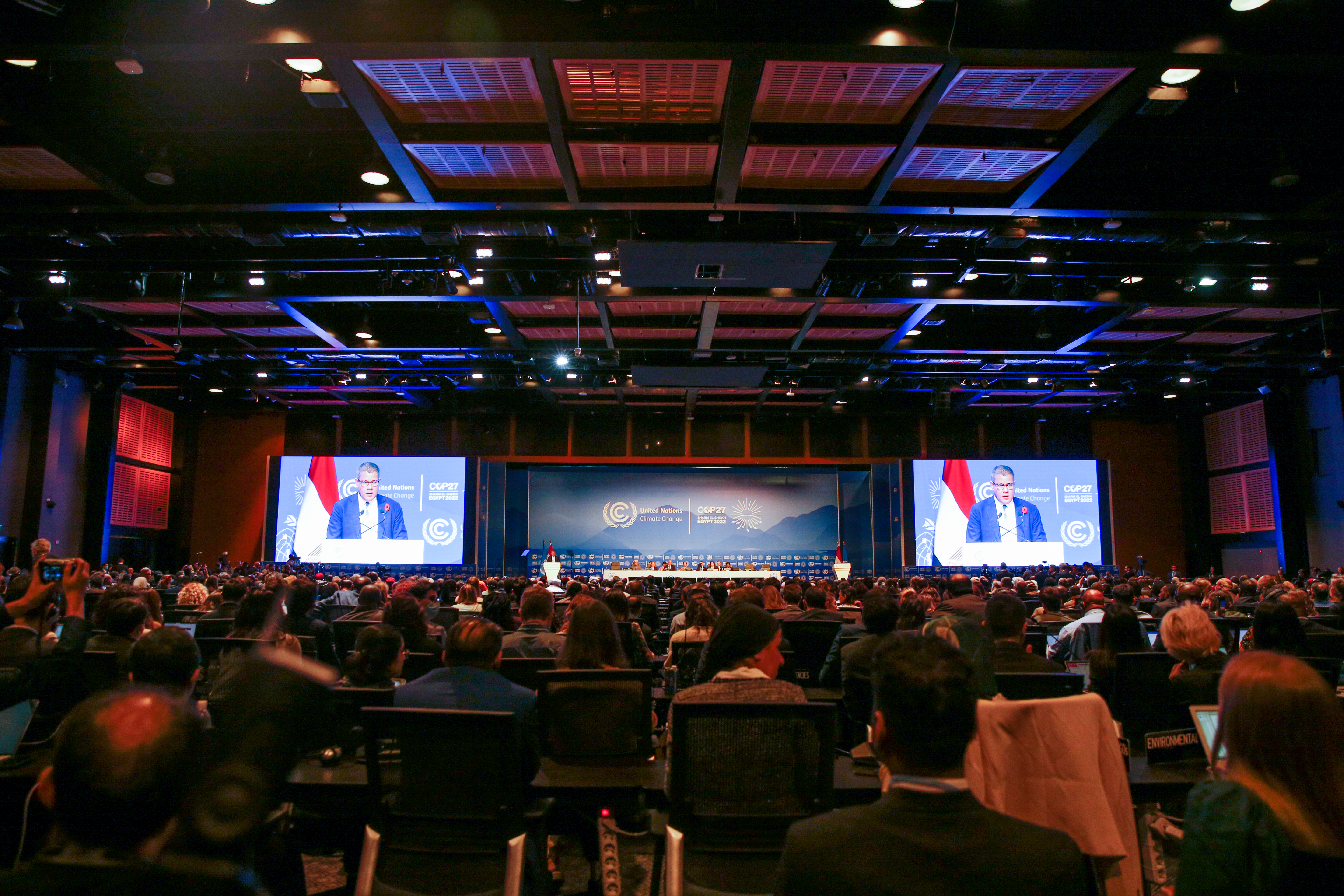 Vice President, Dave Griggs, reflects on the outcomes of COP27 climate talks in Egypt. Did the African summit uphold the Paris and Glasgow agreements?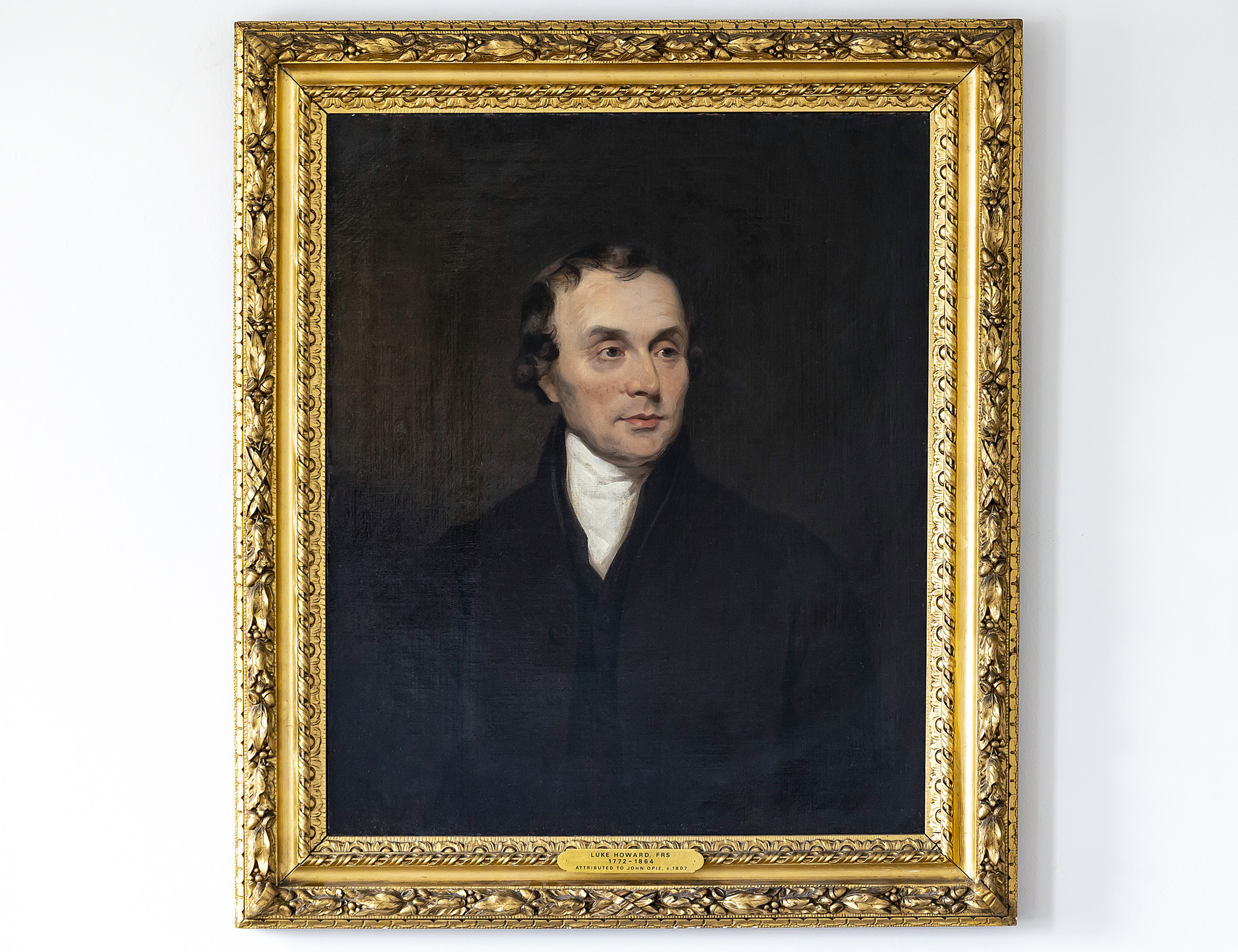 Cloud spotter? Then you're in the right place. In fact, the man who gave clouds their fancy Latin names was one of the original members of the Royal Meteorological Society. Luke Howard, pharmacist and amateur meteorologist was born 250 years ago, on 28 November 1772. MetMatters takes a look at his ten basic cloud types.
December 2022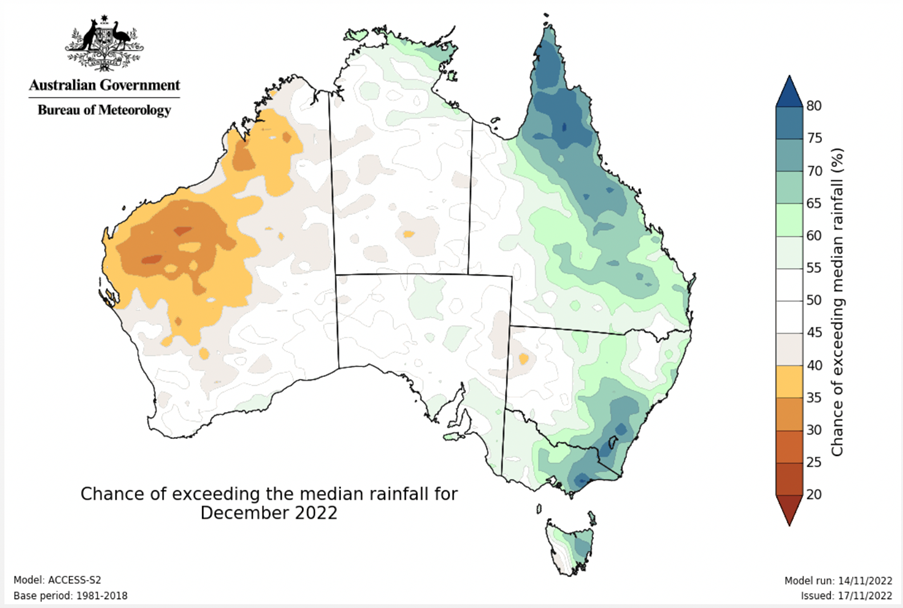 Rainfall totals were exceptional in parts of southeast Australia during 2022. Of course, Australia is no stranger to extreme weather, from tropical cyclones to extreme heat, wildfires and flooding. But record rainfall during the year led to widespread flooding across southeast Australia, with the flood crisis in New South Wales declared Australia's most expensive natural disaster. Gemma Plumb examines whether a rare "triple-dip" La Niña is to blame.
The number on your thermometer doesn't tell the full story, especially during the winter months. When the wind blows from Arctic or polar regions, it's no surprise that temperatures drop in the UK. But it feels even colder in the wind, an effect referred to as "wind chill" or "feels like" temperatures. In other words this is the temperature we feel on our body taking the wind into account.